News
April Board of Visitors Update
---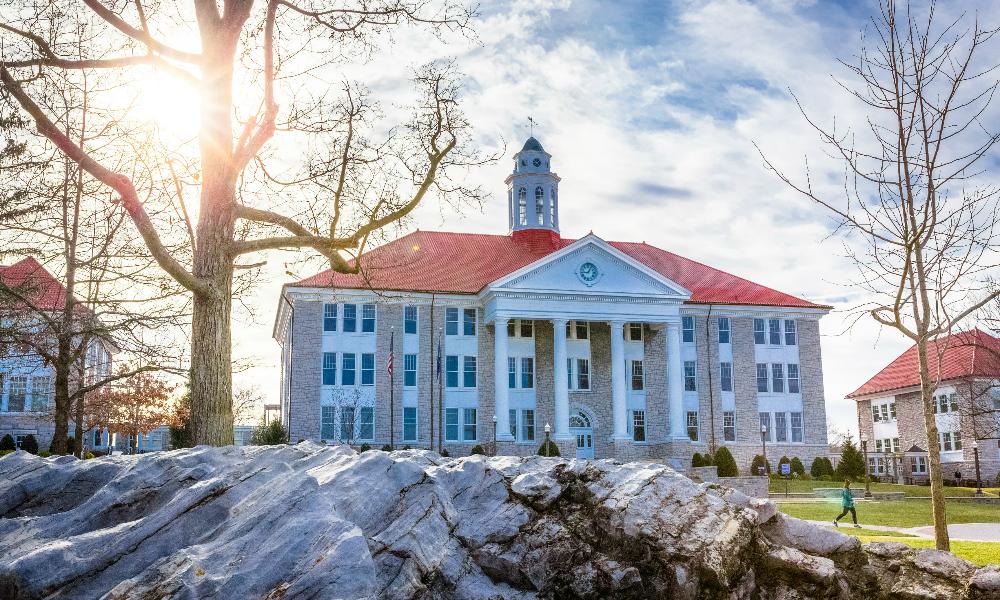 ---
Dear Students, Faculty and Staff,
The Board of Visitors met on Friday, April 7.  Members heard about a number of important events, milestones and programs happening around campus.  They also considered several items that help to maintain and improve the Madison Experience.
Madison Hall Opening
The newly renovated Madison Hall is complete and fully operational. Staff from Admissions, the Graduate School, the Office of Diversity and Inclusion, Title IX, Valley Scholars, the Center for Global Engagement (formerly the Office of International Programs) and Physics now call Madison Hall home.  As many of you know, Madison Hall is the former home of the Rockingham Memorial Hospital Cancer Center.  This building has strong roots in engaging the community in important and meaningful ways.  As such, the programs that now reside in Madison Hall will continue this tradition of engagement.  Please take some time to visit the facility to see all that it has to offer.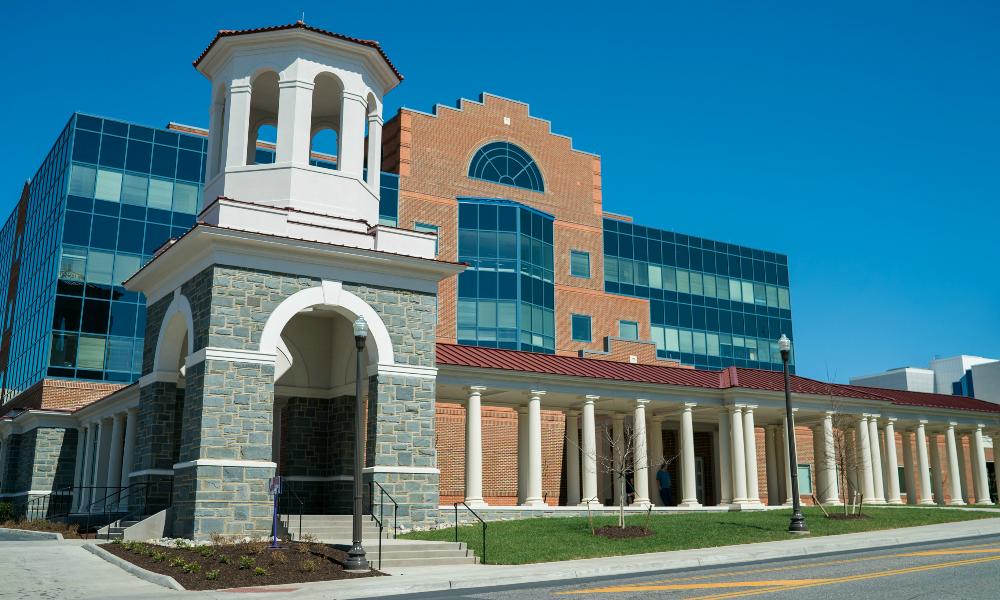 New Academic Leaders
Heather Coltman, who will take over as our provost and senior vice president for Academic Affairs this summer, attended the Board of Visitors meeting and was introduced to the board members.  Dr. Coltman has made a number of visits to campus since it was announced that she would be our next chief academic officer.  Our current provost, Dr. Jerry Benson, has laid a solid foundation upon which Dr. Coltman can continue to build. Her unique experiences and energy will continue to provide students a valuable Madison experience. 
Dr. Chris Arndt has been named the interim dean of the College of Arts and Letters, as Dean David Jeffrey will retire at the end of this academic year.  Dean Jeffrey has been a fixture at Madison for many years and has been a sage advocate for our liberal arts tradition.  I am personally grateful for his service and wish him well in his retirement.  Thank you to Dr. Arndt for stepping up in this time of transition as we conduct a national search for the position.
Recent Campus Events and Lectures
Madison Vision Series
To wrap up the Madison Vision Series this academic year, cybersecurity expert Mary Ellen Callahan delivered a lecture titled "Cybersecurity: Worldwide problem, individual responsibility." During this timely lecture, she presented some of the different threats we face that have far-reaching implications. By demanding more security within all of our devices and educating ourselves on personal, institutional and national levels, we will help to make the internet more secure worldwide. Since we have programs developing at JMU on this topic, it was a treat to bring this speaker and conversation to campus.
Kosovo
We are continuing our engagement on a global scale with the Republic of Kosovo. Several representatives were here last week to meet with JMU faculty and staff to share ideas. Additionally, I will be leading a small delegation from JMU in June to meet with Kosovar government, business and higher education leaders.
For the fourth year in a row, JMU will host another American Council on Eduation fellow – Drita Kadriu. Dr. Kadriu is director of the Department of Higher Education in the Ministry of Education, Science and Technology for the Republic of Kosovo. Her time with us will be valuable and we look forward to working with her. We are excited to partner with ACE on this international collaboration.
Summit on the Globally Sustainable Self
For the third year in a row the College of Education hosted a summit on Cultivating the Globally Sustainable Self. It is a multiyear initiative focused on transformative teaching and learning in research and practice. Participants from 16 different countries and major organizations joined the conversation on "Engagement–Engaging Ideas and the World." Read more about their mission here.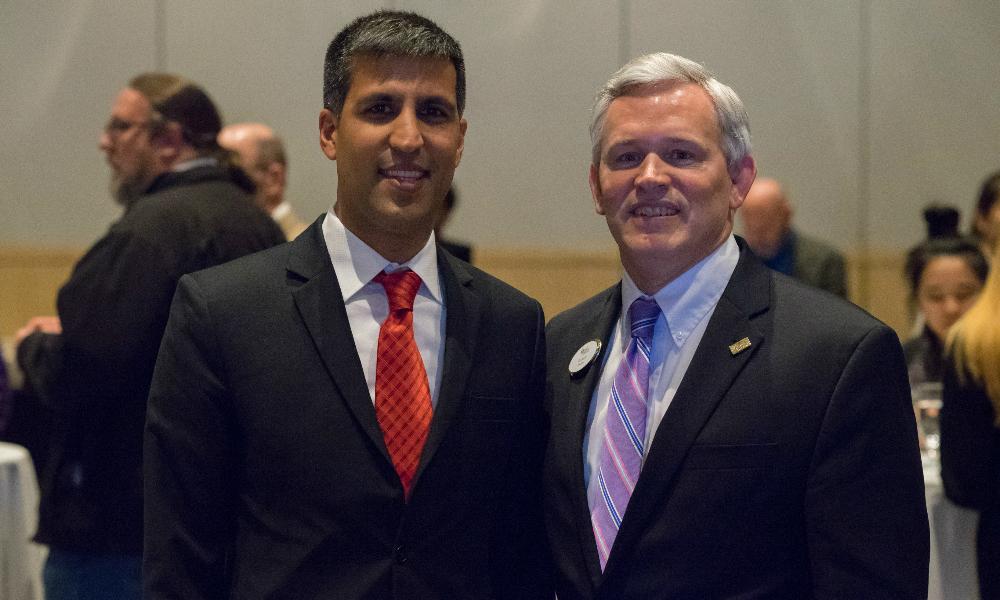 Another interesting presentation featured Princeton scholar Aly Remtulla, who spoke on the topic of American Islam. Representatives from across the spectrum of faiths attended.
Entrepreneurship, Innovation and Economics
Developing degrees and interdisciplinary academic programs that tie together business needs and real-world problems continues to be a priority for the commonwealth and is a focus of our work here at JMU. Last month, Governor Terry McAuliffe spoke at the VIRTUES II conference held on campus (focused on the applications of drone technology). He discussed the importance of bringing education, government and industry representatives together to address the needs of the changing economy.
Blue Vigil, a tether power system for drones, was named a top 40 "Best University Start Up of 2017" by the National Council of Entrepreneurial Tech Transfer. Blue Vigil represents a great example of a partnership between JMU and the local business community.
JMU is the only university to offer Hacking 4 Defense as an undergraduate course. This interdisciplinary, team-taught course has students take on problems from the U.S. Department of Defense. The course originated at Stanford and faculty across seven different areas taught it.
GO Virginia, an initiative to increase private sector growth through collaboration between business, education and community leaders, held its first regional meeting in JMU's Ice House in downtown Harrisonburg. I represent JMU on that body and am excited for the experience and partnerships we will bring to benefit the state.
In our own community, we have been in talks with SRI International about continued collaborations in biosciences, cybersecurity and entrepreneurship. We are beginning partnerships where students will gain hands-on experience and assist SRI in its work.   As many of you recall, we entered into a collaboration with SRI International nearly 10 years ago.  This collaboration has borne many fruits and we are excited to see what the next chapter has in store.
Community and Civic Engagement Update
Our continued involvement with Campus Compact, an organization dedicated to community and civic engagement, has advanced. We have drafted a proposal for Campus Compact in Virginia and are planning to host the state office here at JMU. Our ACE Fellow, Angela Lewis, has spearheaded this effort. Thank you, Angela. Also, Junior Magi Linscott has been named to the Campus Compact Newman Civic Fellows class of 2017. This national program opens the door to further learning, networking opportunities and pathways to exclusive postgraduate work. Congratulations, Magi.
Service Year  Engagement Fellows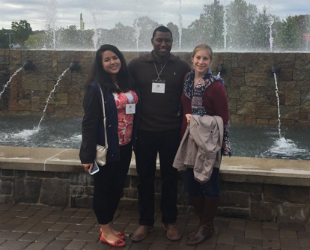 Our inaugural class of Engagement Fellows made a presentation to the Board of Visitors. This is a truly inspirational group of individuals.  A year ago we joined Virginia's public and private institutions in the Virginia Compact for Public Service.  Through this commitment, we developed the Service Year Engagement Fellows. These recent college graduates were placed with the Valley Scholars Program, the Institute for Innovation in Health and Human Services and the Montpelier estate. Thank you for all of your hard work Xavia Gary, Claudia Salvador and Madeleine Ross! The applications for JMU's  2017-18 service year with Engagement Fellows is open; apply for the Engagement Fellows here.
Tuition and Fees
The governor and General Assembly have finished their work on the fiscal year 2018 budget, and the Board of Visitors set tuition and fees for the 2017-18 academic year.  As I mentioned in my update last week, there were a number of revenue and cost issues to be addressed by the board.  Included among the issues were a general fund reduction from Richmond, increased health insurance costs, faculty and staff compensation, new facilities operation and maintenance, scholarships and financial aid, and enrollment growth.  In order to meet the university's increased costs and to maintain Madison's commitment to both access and quality, the Board of Visitors voted to increase tuition and fees by $488 for in-state undergraduate students and by $1,114 for out-of-state undergraduates per year.  Additionally, room and board will increase by $372 for 2017-18.  For complete details, see the Board of Visitors Summary of Actions and Discussions.
Commencement Reminder
Arthur Moats, Commencement Speaker
Commencement is quickly approaching. I am happy to welcome Arthur Moats back to campus as our commencement speaker.  He is a dedicated alumnus, devoted to serving JMU, the United Way, Ronald McDonald House Charities and other deserving organizations. Arthur was named the Pittsburgh Steelers' nominee for the Walter Payton Man of the Year award because of his extensive work in the community and his dedication to giving back.
Honorary Degree for Dick Roberts
I am pleased to present an honorary degree at the May commencement to a great friend of James Madison University.  Dick Roberts is an individual who, though not an alumnus, recognizes the value of the Madison Experience.  Dick and his wife, Shirley ('56), have invested a great deal of their time and resources to ensure that the JMU faculty are among the best in the country through the creation of an endowment for faculty support.  Dick and Shirley Roberts recognize the importance of the faculty-student relationship and wanted to ensure that those relationships continue to prosper at Madison.  Their legacy and impact at JMU will live on through these relationships. This is a well-deserved honor for a special member of the JMU family.
The University Commencement will occur on Friday, May 5, in Bridgeforth Stadium.
Thank you for your involvement and engagement academically, civically and within the community. Keep up the great work.    
Sincerely,
Jonathan R. Alger
President
Published: Friday, April 7, 2017
Last Updated: Friday, March 16, 2018