News
Lisanby Interns Visit NMAI
National Museum of the American Indian
---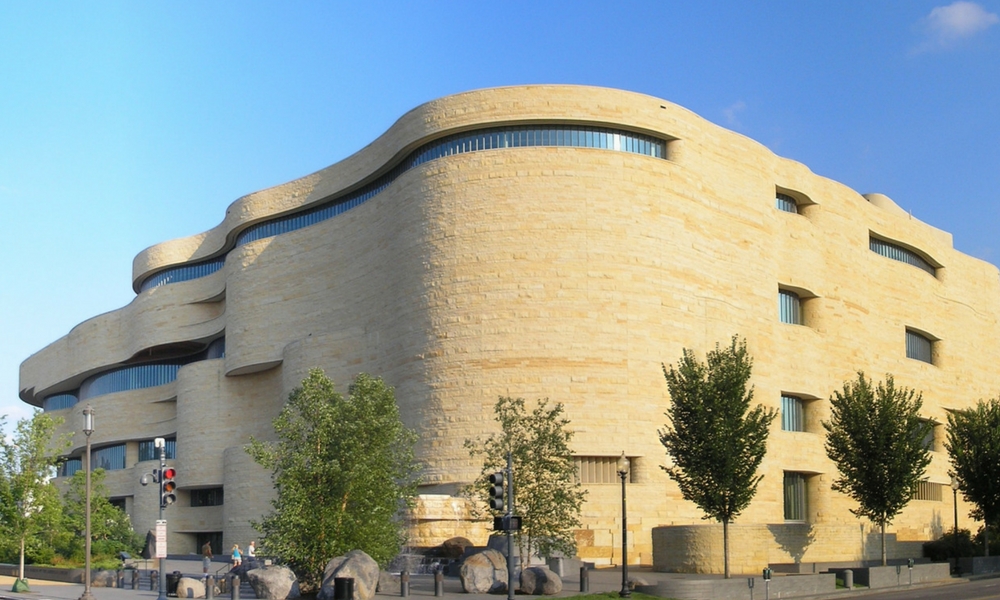 This fall, on a rain filled and foggy morning, the Lisanby Museum interns piled into a JMU van and headed to the nation's capitol to view artifacts cloaked in history and culture. While visiting the National Museum of the American Indian (NMAI), the interns took a guided tour through Native American artifacts.

The spider web inspired architecture of the NMAI houses families of pottery, canoes, baskets, furs, duck traps, dolls, masks and totem polls, all of which have found refuge and peace in this place. The storage facility directors aim to honor past and present Native Americans by keeping each artifact with its respective tribe's unit. Canoes are the only exception as they are too large for the storage bins.
Most intriguing to the interns was an ancient Aztec map made of plant fibers. The map features citizens bestowing gifts to two kings and tells of a tragic snowstorm that befell the city. This map and the artifacts housed in the NMAI have an enchanting charm incapable of being overlooked. Even the directors of the museum joke that the roof only leaks over the canoes because they are being called back to the water.
The interns hope to return to Lisanby Museum with the same passionate respect for culture and art that the directors of the NMAI showed for Native American culture. In addition, the interns want to thank Director Brimhall and Dr. Stevens for opening their eyes to the deep culture and history of the NMAI.
--by Lisanby intern, Kara Delfino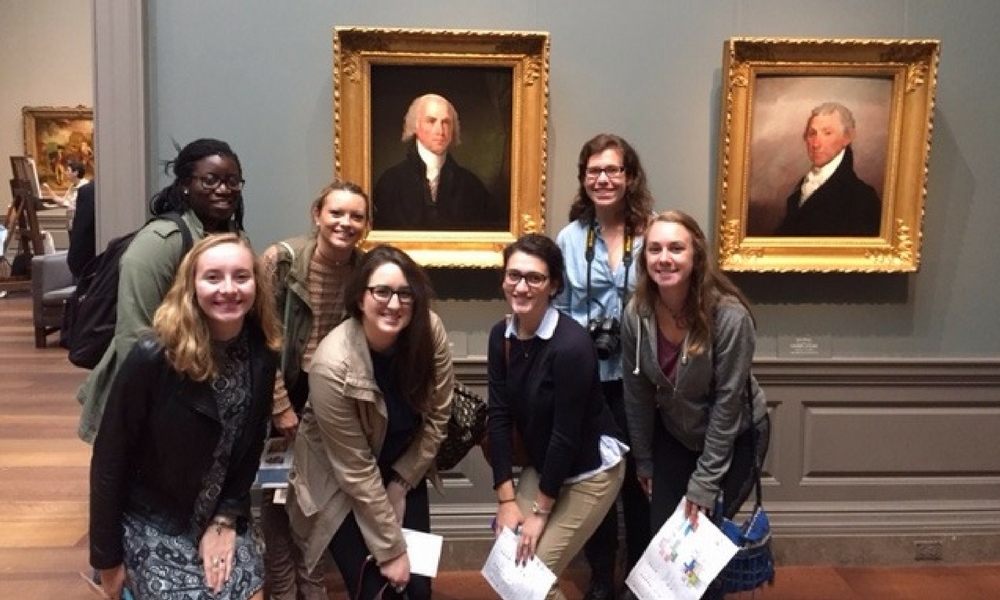 Published: Monday, October 17, 2016
Last Updated: Friday, February 9, 2018