News
ISAT Offers Graduates Numerous Opportunities
---
By: Brett Seekford
As they were working on their senior capstone project in Integrated Science and Technology (ISAT), Amanda Martindale and Julianne Decker developed interests that would influence their decisions about life after college. During their senior year, they worked as a thesis team at Avalon Acres Farm and Polyface Farm. While they were building biochar-production units and heat transfer systems on these farms, they already had their sights set on the future. The insights they gained from this experience shaped their different career paths.
As she prepared for graduation, Martindale was unsure of what she wanted to do with her degree. Developing an interest in food sourcing through her work at Avalon Acres and Polyface, she began to think her career should involve food production. Martindale soon began working at Waterpenny Farm in Sperryville, Virginia. After establishing a background in farming, she moved with her fiancée to his family farm, Oak Shade Farm, and began working with him. She has since realized that organic farming is her passion: "Industrial agriculture is one of the most environmentally destructive practices that occurs in our country, and I hope that by growing food in a healthier way I am contributing to the movement away from this extractive type of farming."
Now essentially running a sub-business under the Oak Shade Farm name, Martindale and her fiancée are leasing land from his family so they can grow plants and produce to sell at the local market. They also have over 200 laying hens, raise shiitake mushrooms, and manage honeybees. She sees her experiences as an ISAT major still helping her today. "I learned a lot about working with other people in effective ways, which is essential when running a business with my partner and frequently working with other family members," Martindale said. "The ISAT curriculum also helped me develop time management skills that I use daily when prioritizing tasks and planning my work day. I also use a lot of Excel, which I couldn't have done without the ISAT 151 lab!"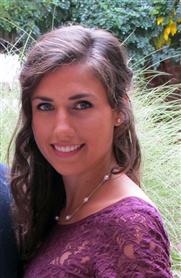 Decker, meanwhile, had a fairly straightforward career path as she looked toward graduation. At numerous job fairs, she noticed one prospective employer always in attendance: Deloitte Consulting, LLP. No matter the event – case study challenges, résumé workshops, in-class presentations — Deloitte was involved in some capacity. One of the "Big Four" companies, meaning the four largest international professional services, Deloitte is a firm that specializes in tax, audit, financial advisory, consulting, and enterprise risk services. Decker applied to work at Deloitte, and after a rigorous application process that included a three-part interview, she was offered a position with the company during the fall of her senior year. She began working immediately after graduation, currently assisting a federal agency by leading a small team to improve program management.
Decker attributes her success to her experiences as an ISAT major. "I feel I was able to stand out in comparison to other qualified JMU students due to my extensive list of experiences stemming from the ISAT curriculum. Not only did I have hands-on farming and construction experience from my senior thesis, I also had proposal/business development, leadership, and financial/project management skills," she said. "I can honestly say that ISAT instilled the confidence and skills necessary for me to start and succeed in my career in a renowned company."
Both women, despite having established different careers, found success. "I know everyone says this, including your parents, but truly enjoy and appreciate your time in college and as an ISAT student," Decker said. "As I progressed throughout my college career, I utilized the opportunity to dabble in the various sector work and determine what I truly was interested in pursuing – the environment. I would not trade the knowledge, experiences, and relationships I gained from being part of such a unique and humbling opportunity."
Martindale hopes students develop a passion and find a job that makes them happy. "Think about what kind of job will really make you happy. Everybody is different, and while higher-paying office based jobs may be ideal for many people, they are not for everyone," she said. "Talk to professors about your future, especially the ones you are close to. [One of my professors] really helped give me the confidence I needed to direct my path toward something I loved."
The ISAT major has been instrumental in the successes enjoyed by Decker and Martindale and shows that a degree in ISAT can open doors to many different careers.
Published: Monday, January 11, 2016
Last Updated: Wednesday, January 24, 2018