College of Integrated Science and Engineering
ISAT Alumni and Veteran Designs State-of-the-Art Facility
---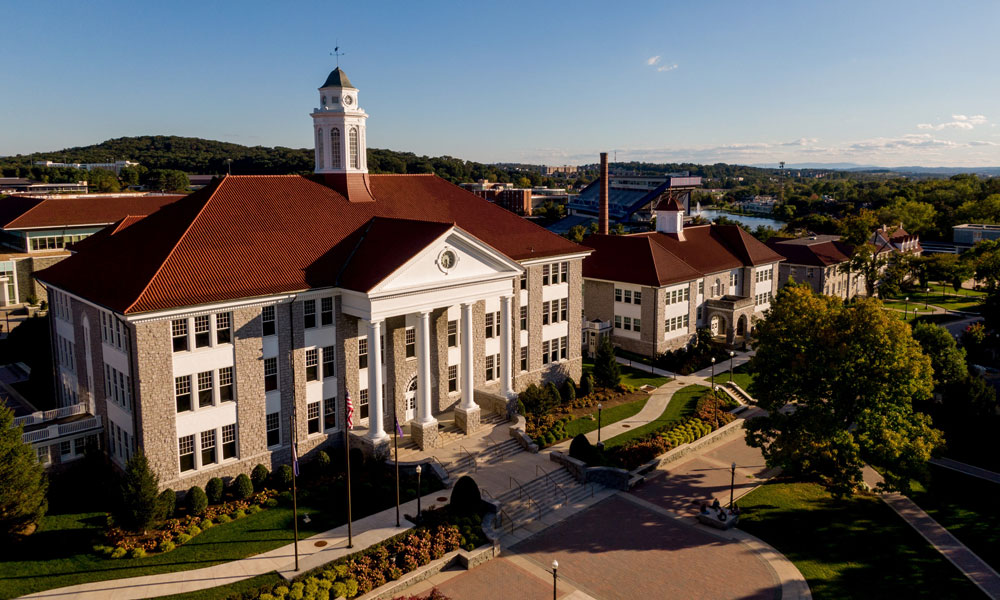 By: Daniel Vieth


Each year, an increasing number of veterans take advantage of the GI Bill to pursue educational opportunities in America, doubling in four years to over a million student veterans in 2013 (MentalHealth.gov). JMU supports this trend by enrolling many student veterans, such as Brent Kiomall ('13). Kiomall graduated with an Integrated Science and Technology (ISAT) degree after serving in the US Infantry in Iraq. The discipline and skills that Kiomall acquired from his service and in ISAT prepared him to excel, leading to a successful career in the alternative fuels industry. Most recently, Kiomall had a large part in designing a state-of-the-art facility for his company, Blossman Services Inc.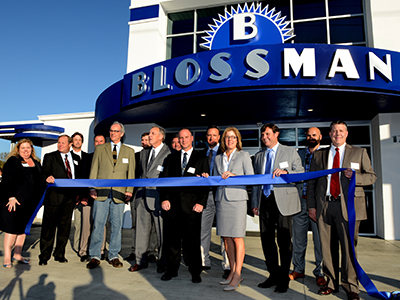 Kiomall decided to attend JMU after a visit to the campus following his return from service. "At the time I was attending Bellevue Community College [in Washington State], and I had no clue what I wanted to major in. I only knew that somewhere in science was where I belonged," explained Kiomall. "After my tour, I knew JMU was the right decision." Kiomall was also inspired by his older brother, Justin Kiomall, another veteran planning to attend JMU. "Justin had a lot of friends who attended JMU, and they all had amazing experiences here," Kiomall added. "They talked him into going, and then he talked me into it." The brothers both graduated with ISAT degrees in 2013.
During Kiomall's time in ISAT, he participated in the Alternative Fuels Lab (AFL), working with a team of eight other ISAT students to modify a Harley Davidson motorcycle to run on biofuel. "Brent was one of the main design and research students to figure out the new fuel injector system," explained ISAT professor Dr. Chris Bachmann. "He helped lay the foundation for the Harley Davidson project." Kiomall took on the fabrication position, which involved designing and building small brackets for the project.
For his ISAT Capstone project, Kiomall had the opportunity to work with Dr. Karim Altaii and two other classmates to reduce energy consumption at a resort in Puntarenas, Costa Rica. The team used an e-Monitor to measure energy consumption data from circuits, and used a Forward Looking Infrared (FLIR) camera to identify areas of the hotel rooms that needed extra insulation. "We ended up making repairs to 108 hotel rooms," Kiomall explained. "The project was a great success, and we estimated that our work would add up to about $40,000 in saving per year for the resort."
The experiences Kiomall gained from his time with the ISAT program quickly landed him a job in the alternative fuels industry as an Application Engineer at Blossman Services Inc (BSI), a company that focuses on the design, engineering and manufacturing of technology for propane-fueled engines. "My two main areas are small engines that have about 50 Horsepower or less and heavy duty diesel engines like those commonly found in 18 wheelers," Kiomall explained. "It's definitely exciting work because I'm doing many things at once for a variety of projects." 
Most recently, Kiomall had a major hand in the design and construction of the new Blossman Autogas Research & Technology Center, an extremely energy efficient facility that can generate 100% of its power on site from a propane-powered micro Combined Heat and Power (CHP) generation system (60%) and from a photovoltaic (PV) solar power system (40%). "Using some basic methods that I learned in ISAT from my senior capstone project, we were able to reduce a substantial amount of energy consumption," said Kiomall. The building now produces 68% less emissions compared to conventional facilities.
Kiomall credits his time in ISAT as a great stepping stone for his position at BSI. "ISAT professors stress the ability to approach problems from different views, which has been a necessity in my job thus far," said Kiomall. "I'm rarely able to solve a problem with the first idea, so I need to quickly shift to another approach." Kiomall also talked about the need for teamwork in his career being one of the most fundamental parts of the job. "People think and work differently, so understanding this upfront and being able to work in a team with mixed backgrounds gave me a leg up in the workplace." Lastly, Kiomall credits the discipline he gained during his time in the US Infantry as having a huge impact on his life during and after college.
Kiomall is one of many successful student veterans who chose to pursue degrees after their time in the service. "I had a very positive impression of Kiomall right from the beginning, as well as tremendous respect that he served our country and came back," added Bachmann. "He has the enthusiasm, the knowledge base, he's naturally curious, and I could tell he would go far in the real world."
Published: Thursday, June 25, 2015
Last Updated: Saturday, February 10, 2018