News
VRS Member News
---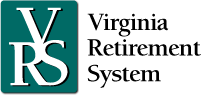 September's ediation of the VRS Member News is now available: http://www.varetire.org/mnews
September Topics:
Your Member Benefit Profile Now Available in myVRS
Telling Your Own Story: National Retirement Security Week Is October 15-21
Want to Improve Your Financial Wellness? myVRS Has You Covered
VRS Investment Returns Reach 12.1 Percent for Fiscal Year 2017
Hybrid Retirement Plan Member News

Take Advantage of Voluntary Contributions
Your Hybrid Retirement Plan World Explained

Revised Member Handbooks Now Available
No Increases and Some Decreases to Optional Life Insurance Rates
ICMA-RC Relocates Virginia Service Center and VRS Rolls Out New Branding for the Defined Contribution Plans
FAQ: Will I Have Health Insurance Coverage in Retirement?
Receive Member News directly! Subscribe at: http://www.varetire.org/newsletter.
Published: Wednesday, September 13, 2017
Last Updated: Wednesday, January 2, 2019