Honors College
Creating an Enriched Honors Experience
The Honors College facilitates student and faculty connections on campus, in the community, and around the world.
---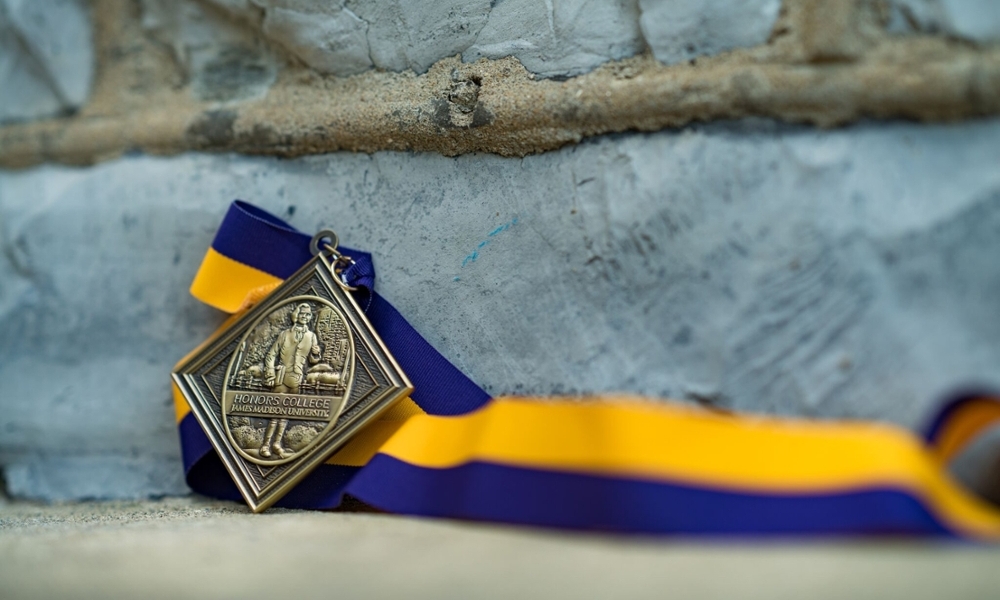 Ask Brad Newcomer, Dean of James Madison University's new Honors College, what the secret of its success is and he'll tell you it's relationships.
While the Honors College focuses on "creating an enriched Madison experience," Newcomer said, it does so by facilitating student and faculty connections on campus, in the community, and around the world. 
The connections that the students and College make are critical.
One example is the college's annual trip to the Dominican Republic. Not only does this program connect students with each other as they connect with Haitian descendants living in the DR, but the annual visit also changes lives. 
Individuals with Haitian decent living in the DR are denied education due to discrimination based on a citizenship law called "Proposition 12." As Honors student Sarah Boelsche explains, JMU students travel south to build and grow a school, or "sanctuary" so these residents can receive an education.
Through service to those in need, students come back with an enriched perspective of the world. It makes for a lasting impact on not just those nearest to them, but on communities thousands of miles away. 
"Community is one of our biggest values as honors students," says Honors College student Catherine Pierce. "We (also) run specific programs that are meant for us to go out and help people in both the Harrisonburg and JMU community."  
Honors College students are involved all across the campus, intermixing with different clubs and communities. Devin Boehmer, past President of the Madison Honors Leadership Council, said, with eyes on the future, "I hope to make the Honors College more a part of the JMU community."
Devin's right on track. Growth is already happening in the wake of the Honors College's promotion from a program to one of JMU's eight colleges. 
Indeed, Dean Newcomer notes the Honors program "felt like it was running as a college before it was even formally made into one." He finds it natural that other people are beginning to see it that way.
While the Honors College is a new addition to JMU, it also has strong ties to the University's history, tradition, and emphasis on quality education.
The College and its programs are headquartered in the historic Hillcrest House located next to Carrier Library. In many respects Hillcrest House is the physical heart of the Honors College where students plan, meet, collaborate, and even relax.
Honors students aim to bond, and it's not just with each other. It's more than that. Students in JMU's newest college connect with each other and with JMU's storied traditions in the historic building.
Published: Monday, March 5, 2018
Last Updated: Monday, March 12, 2018