Honors College
Honors Scholars Leading on Campus
---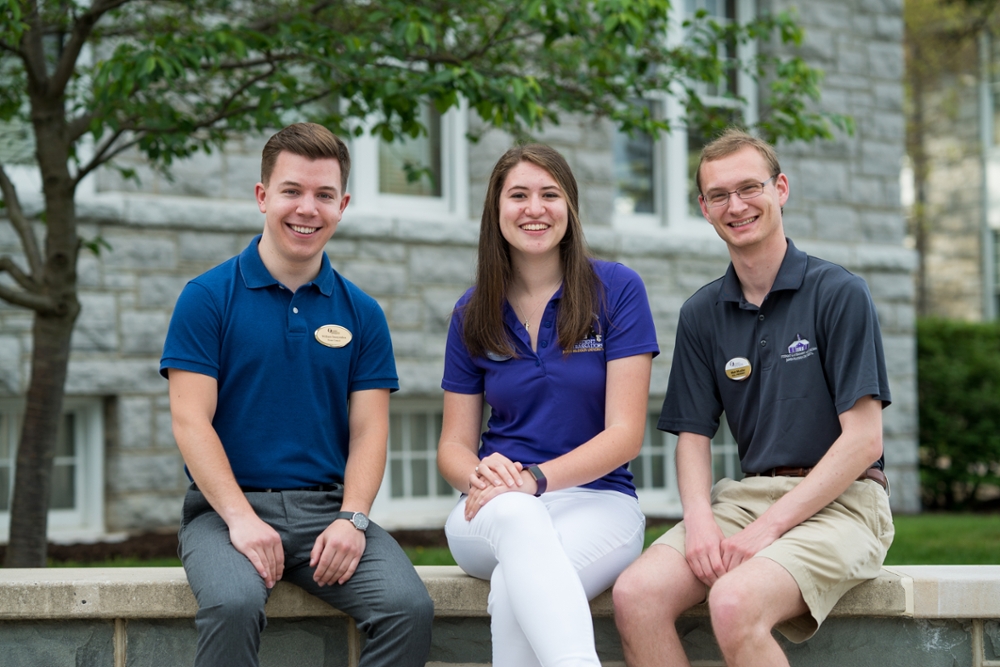 SUMMARY: Three influential campus organizations depend on the leadership experience of Honors students.
---
The Honors College congratulates three Honors leaders who have made significant contributions to JMU's most important campus-wide student organizations. Pictured from left to right are Will Snoeyenbos, President of the Honor Council; Amy Lebrecht, President of Student Ambassadors; and Matthew Mueller, President of the Student Government Association.
Will Snoeyenbos is a senior in History. He will be studying law at Temple University beginning in August. His honors capstone project is entitled "A Demanding Office: Agency and Authority of the House Speakership."
Amy Lebrecht is a junior majoring in Mathematics and Statistics. She is also a Leadership Education and Development (LEAD) Team Member in the Dux Center. Her honors capstone project will involve the study of ethical leadership on the JMU campus.
Matthew Mueller is graduating this month and beginning an M.Litt. in Middle East Caucasus and Central Asian Security Studies at the University of St. Andrews in Scotland. Matt is an International Affairs major. His honors capstone project is entitled "The Drone Question: Assessing the Legality and Ethical Implications of Drone Strikes Under International Law."
Matt will pass the SGA presidency to Honors student Jewel Hurt in the fall semester. Jewel is a sophomore in Public Policy Administration.
Published: Tuesday, April 25, 2017
Last Updated: Tuesday, April 25, 2017