Hart School of Hospitality, Sport and Recreation Management
Hospitality Management Students Attend CMAA World Conference
---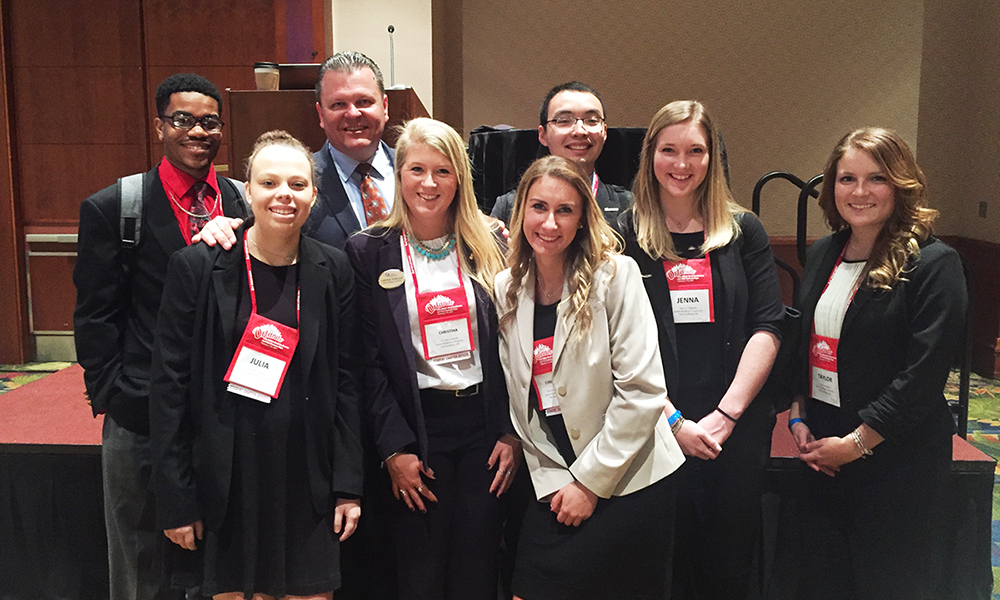 SUMMARY: Students majoring in hospitality management had the opportunity to learn more about career opportunities and network with professionals in their field at the CMAA World Conference.
---
Contributed by JMU CMAA
Seven students from JMU's Chapter of the Club Managers Association of America (CMAA)  attended the 90th CMAA World Conference in Orlando, Fla., from Feb. 7-11. The organization advances the of club management profession through education and advocacy.   
For each of JMU's CMAA students, attending the conference was a first, so they kicked off the week by attending the First Timer's Gathering. Throughout their time in Orlando, the students attended education sessions and had numerous opportunities to network with industry professionals and other students during events including a business expo and a student mentor networking lunch. Some even took time to compete in a mannequin challenge, and a few JMU students were on the first place team. They also met  JMU alumnus Robert Gusella, general manager at the Belle Haven Country Club, who led a student education session called "Two Clocks and a Timeline." Overall, the experience was felt to be invaluable to the JMU chapter participants.
Published: Thursday, February 16, 2017
Last Updated: Thursday, February 16, 2017