Joseph Kuykendall (SRM) Volunteers at NCAA Final Four
---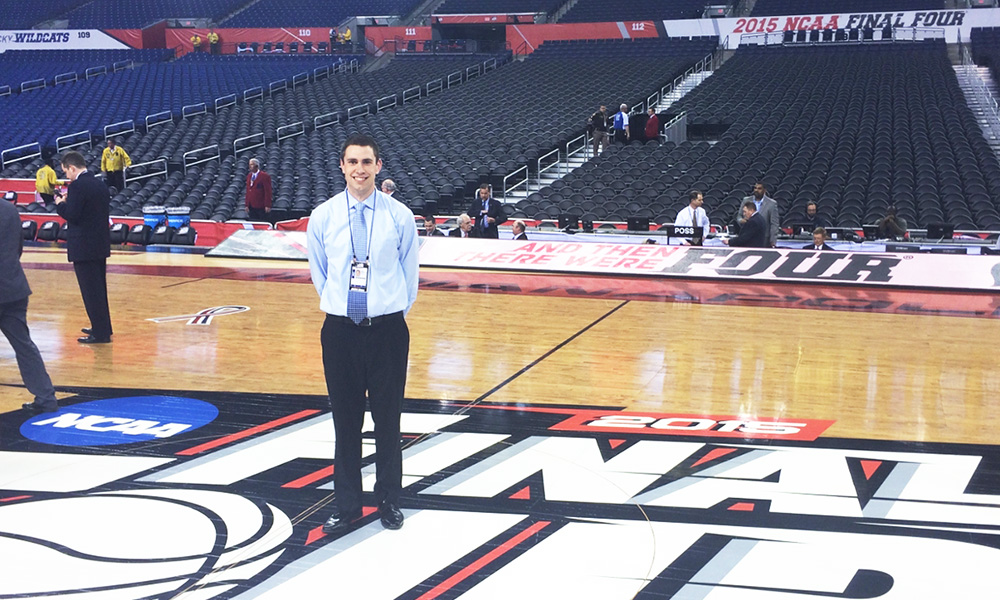 Joseph Kuykendall (SRM Major) volunteered at the NCAA Final Four to work with the Media Coordination Team (Indiana Host Committee) to make sure all media operations ran smoothly.  His responsibilities included the following:
Running Stats
Handling Media aspects on the floor at the game
Restocking different media periodicals that the team's published for the event as well as those produced in the stadium
Working the U.S. Basketball Writer's Association Writing Seminar

Joseph said about his experience, "It was an absolutely incredible experience that allowed me to see how such a large communications operations can be effectively run. From observing press conferences, to media room setup and media hospitality, just to name a few, I gained valuable knowledge. 
The amount of time, effort and resources put into the Final Four is so vast that it is difficult to describe. Getting this first-hand experience will only help me to understand the operations related to a large event such as the Final Four. 
Additionally, this opportunity allowed me to work with and network with various other college athletics media members and administrators--connections that will be extremely beneficial in the future."
Published: Tuesday, April 21, 2015
Last Updated: Friday, August 12, 2016