Ability Olympics hosts more than 150 youth on JMU Campus
---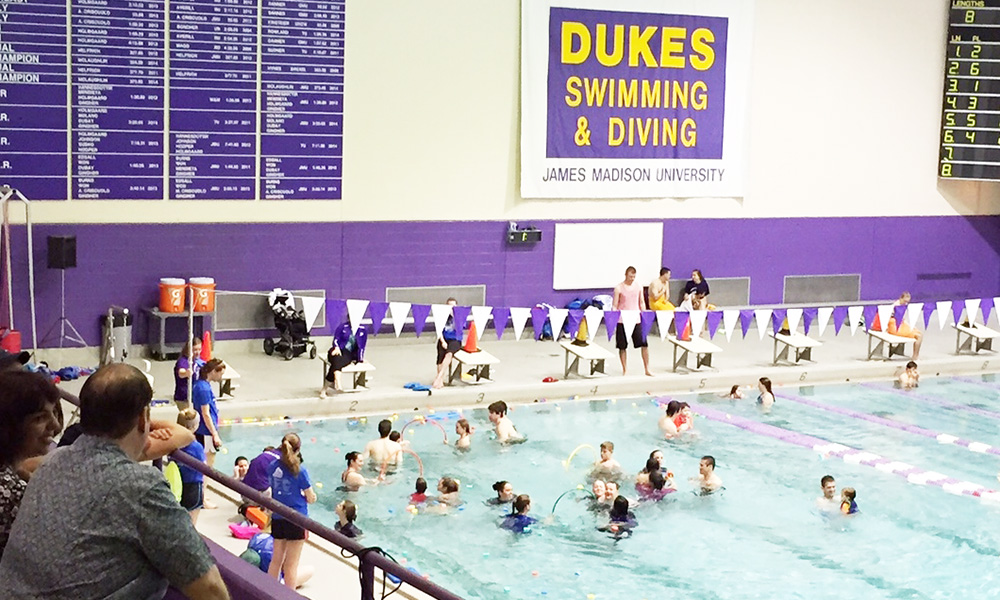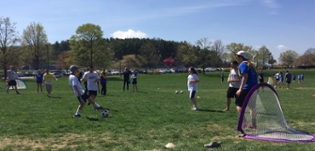 More than 150 youth converged onto the James Madison University campus April 17-18 for Ability Olympics, a two-day, free event for youth with disabilities as well as their siblings and friends.
The young athletes participated in 13 different sports that culminated with a closing ceremony speech by Lauren Darensbourg from the President's Council on Fitness, Sports and Nutrition and each athlete awarded an Ability Olympics medal.
Friday, April 17 was a social event for the athletes, allowing them to participate in contests around JMU's Convocation Center, enjoy a dance party, and socialize with each other and their JMU student mentor for the weekend.
Saturday, April 18 was a day of sport at Godwin Gym as the athletes took part in sports such as swimming, soccer, golf, gymnastics, tennis, and other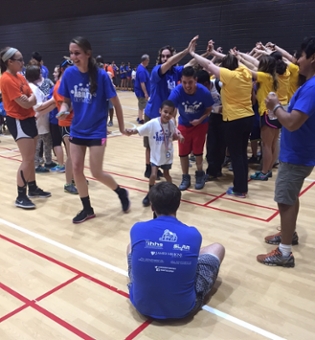 events to both learn skills and showcase their abilities in front of their peers and parents. One highlight of the day was when the JMU men's soccer team welcomed the athletes, participated in the opening ceremony, and then assisted with the soccer stations for the morning hours.
More than 230 JMU students volunteered over the two-day event, many of whom are Sport and Recreation Management majors.
Ability Olympics is co-directed by Dr. Thomas Moran from the Department of Kinesiology and Dr. Joshua Pate from the School of Hospitality, Sport and Recreation Management. The mission of Ability Olympics is to show that anyone can be an athlete.
Join the JMU Adapted Sport movement on Twitter at @JMUAdaptedSport and on Facebook at James Madison Adapted Sport.
Published: Sunday, April 19, 2015
Last Updated: Saturday, November 12, 2016