SRM 436 Students Learn About Park And Playground Design
---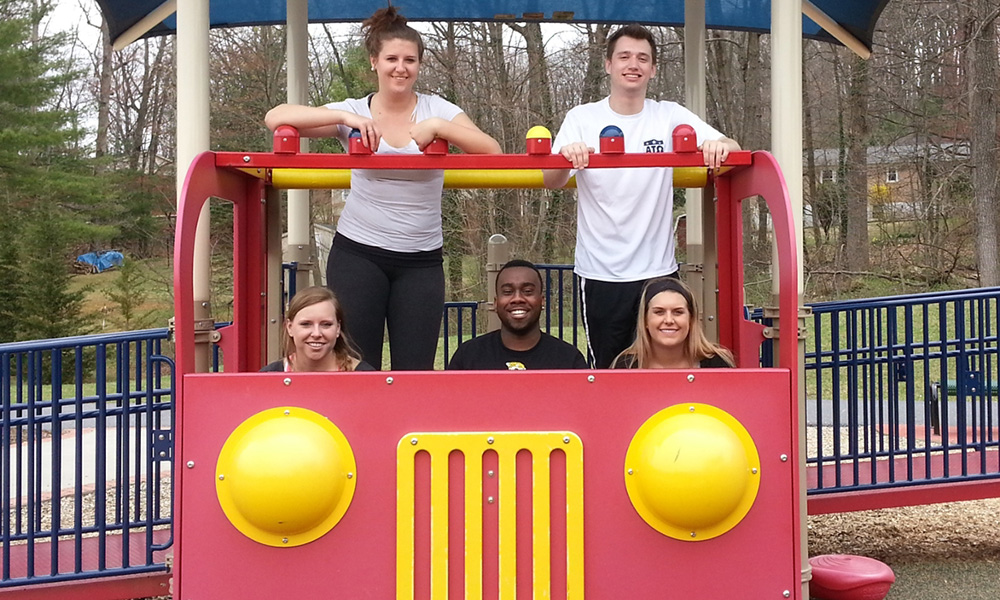 The SRM 436 (Facility & Event Management course) students learned about park and playground design and playground safety as a component of the curriculum. As part of the education, they visited the "Dreams Come True" playground, a unique all abilities and sensory playground in Harrisonburg.
The students learned about the history and design considerations behind the park's development from Harrisonburg Parks Assistant Director, David Wigginton. The students had to utilize the park (actually play on the equipment), while completing a questionnaire to such key questions as:
What do design features contribute to attract children to a playground?
What safety features are required to build a safe playing environment?
What benefit does a playground provide for a child's development and growth (social, physical, etc.)? 
Published: Wednesday, April 8, 2015
Last Updated: Friday, August 12, 2016