Hart School of Hospitality, Sport and Recreation Management
Jump Moves Unlimited
---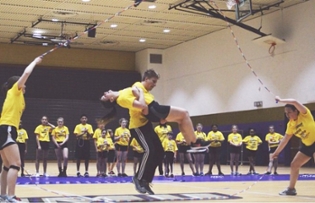 This event was designed to teach jumpers and coaches basic to advanced skills in single rope, partner tricks, Double Dutch, and other long rope exercises devised to promote the sport and engage jumpers and children in a fun and healthy lifestyle. 
Natalie is a undergraduate student at James Madison University studying Sports and Recreation Management, Business, and Communications. She has been jumping with the Kangaroo Kids Precision Jump rope team of Howard County, Maryland since she was five years old. She began competing at eight years old at both the Junior Olympics and national level. 
Since beginning her educational journey at JMU, she has assisted with jump rope teams in the county. She is in awe of how many kids are already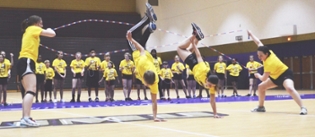 involved in this sport in this area of Virginia and is extremely excited to give the children of this community the opportunity to learn from some of the best jumpers in the nation. She plans on donating any additional funds raised at this workshop to supporting the expansion of jump rope opportunities in the Harrisonburg area.  
Published: Tuesday, March 10, 2015
Last Updated: Saturday, February 10, 2018