Graduate School
Audrey Dillon's Posthumous DMA Degree
---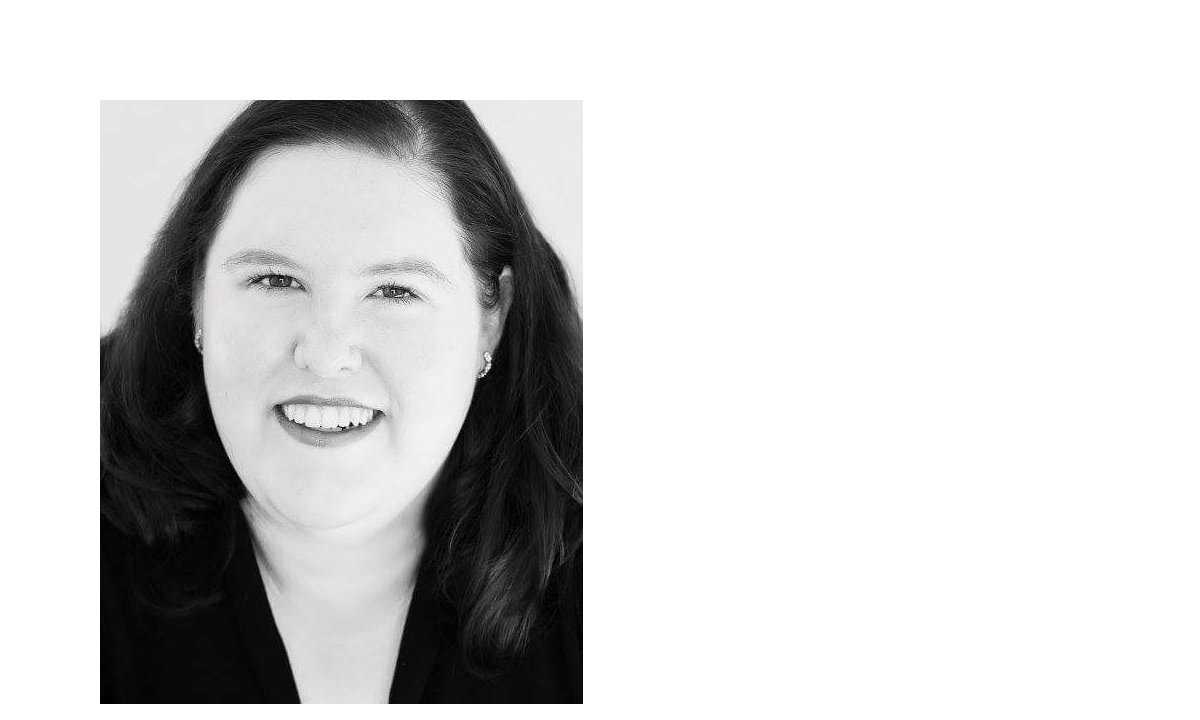 SUMMARY: Audrey Dillon's Posthumous DMA Degree
---
When DMA student Audrey Dillon arrived at JMU in the fall of 2010, she dreamed of making a difference through music and performance. And Audrey pursued that dream with gusto. As a vocalist, she performed in several major opera roles, sharing her talent and passion with her audiences. She also shared her love of music with her students in music appreciation classes (MUS200) and with her voice students. Audrey's enthusiasm for life earned her a reputation for being smart, helpful, and perpetually cheerful. According to her classmates and professors, she could brighten a room with her laugh, her smile, and her beautiful voice.
In the fall of 2013, with just one semester left in the program, Audrey experienced a catastrophic change in her health. Eventually she was diagnosed with Alpha-1 Antitrypsin Deficiency, a genetic condition that led to liver failure for Audrey. Despite the severity of her illness, she maintained an upbeat attitude and continued commitment to fulfilling her dream. According to Donna Wampler, who worked with Audrey in the music department's office during the summers, Audrey never relinquished her goal of earning her DMA degree and kept her recital scheduled in the midst of hospitalizations and declining health. She fought hard for life and for her dream of making a difference through music.
Kevin McMillan, associate professor of voice, reflected on Audrey's influence, saying,
What I remember most clearly about Audrey was her quick wit. She was always the first one to get a joke, and to bring a sense of play and joy to her work. Even when things became really tough for her, and times were grim, she could find a way to bring a little levity to the task at hand. Both we as her leaders and her fellow students came to expect and rejoice in this part of her character.
Sadly, in December 2016, Audrey's journey ended all too soon. A private memorial was held at Emmanuel Episcopal Church in Harrisonburg where Audrey was a member. Beloved by classmates and professors alike, Audrey's life and love for music continue to inspire others. Soon after her passing, her professors began to talk about the possibility of granting her DMA degree posthumously. With the help of Vice Provost Marylou Johnson and others across campus, Mary Jean Speare and her collaborators in the music department successfully navigated the process of proposing and receiving approval for awarding the posthumous degree. "I was very honored to facilitate the process of granting the posthumous degree, from writing the petition to presenting the degree to her mother," Speare said. Since Audrey was within one semester of graduating and her family consented to the petition, she was eligible to be considered for the posthumous degree, which was officially awarded at a private ceremony on April 29, 2017 with Associate Dean of the College of Visual and Performing Arts, Sonya Baker, presiding.
The ceremony was attended by Audrey's family as well as classmates, professors, and others who wanted to honor her life and celebrate the fulfillment of her dream. "During the ceremony, people shared many very impressive stories about Audrey, stories that reflected her determination, perseverance, intelligence, and generosity," described Dean Jie Chen from The Graduate School. These remarkable qualities set her apart as an example and an inspiration. In the spirit of these reflections, Kevin McMillan explained, "Audrey's biggest gift to the program was as a role model to everyone around her. She showed us that although life is short, art is long...and that it is not only a goal to achieve, but also that which nourishes us as we strive for it."
Published: Thursday, March 8, 2018
Last Updated: Monday, March 12, 2018