News
Geology Students Present Research at GSA
---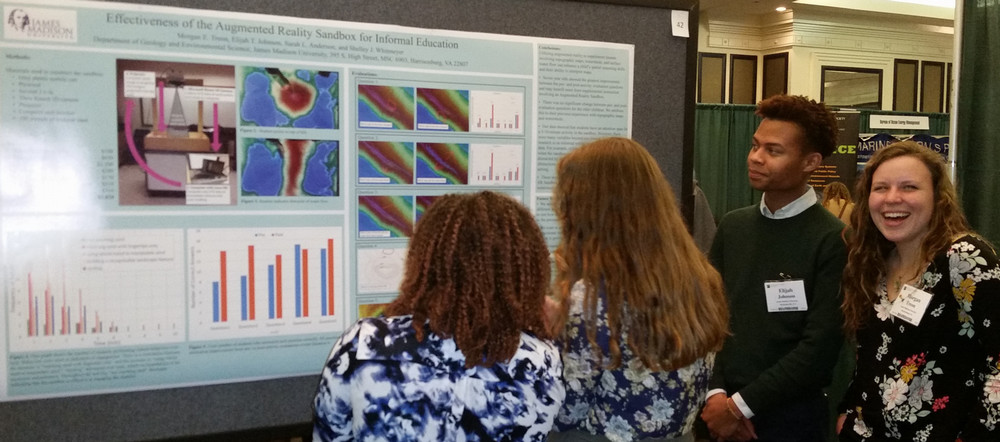 Geology students Elijah Johnson and Morgan Treon present their poster at the 2017 GSA meeting in Richmond.
The JMU Department of Geology and Environmental Science made an impact at the 2017 Geological Society of America Southeastern Section Meeting held in Richmond, VA on March 30-31, 2017.  The Department sponsored 20 students to present posters of their research at the meeting.  The student presenters were accompanied by their seven faculty research advisors.  
JMU faculty also assisted in planning and running the meeting.  Dr. Steve Leslie was on the organizing committee, and Drs. Leslie, Liz Johnson, and Steve Whitmeyer chaired technical sessions.  Dr. Johnson also chaired a poster session.  
The JMU group was pleased to reconnect with a number of JMU Geology alumni participating in the meeting.  
Regarding his experience at the GSA meeting, Geology student J.P. Ligush said, "After a year of working on our project it was awesome getting to present in front of peers, professors and professionals.  It was my first experience attending a GSA conference and it exceeded my expectations.  I can't wait for the next meeting I have the opportunity to attend."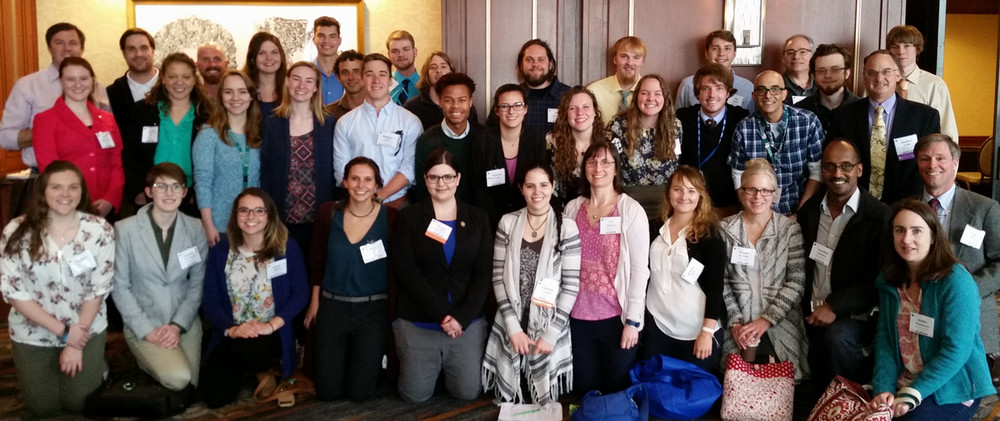 JMU students, faculty, and alumni who participated in the 2017 GSA meeting in Richmond.
Published: Thursday, April 6, 2017
Last Updated: Wednesday, November 8, 2017