News
Geology Homecoming Picnic and Cullen Sherwood Remembrance
---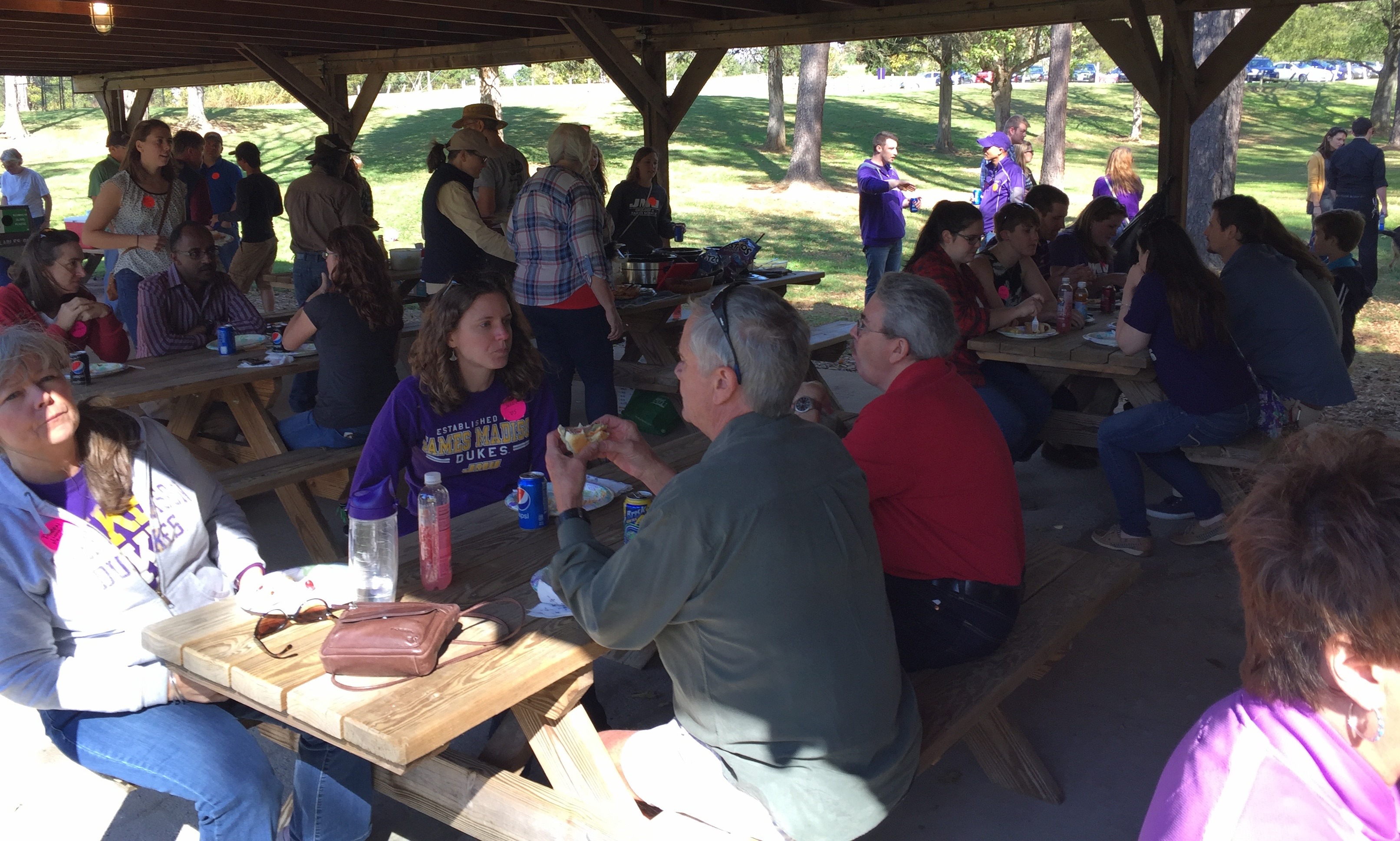 Alumni, faculty, and students enjoy beautiful weather and a picnic at the JMU Farm on Homecoming Weekend.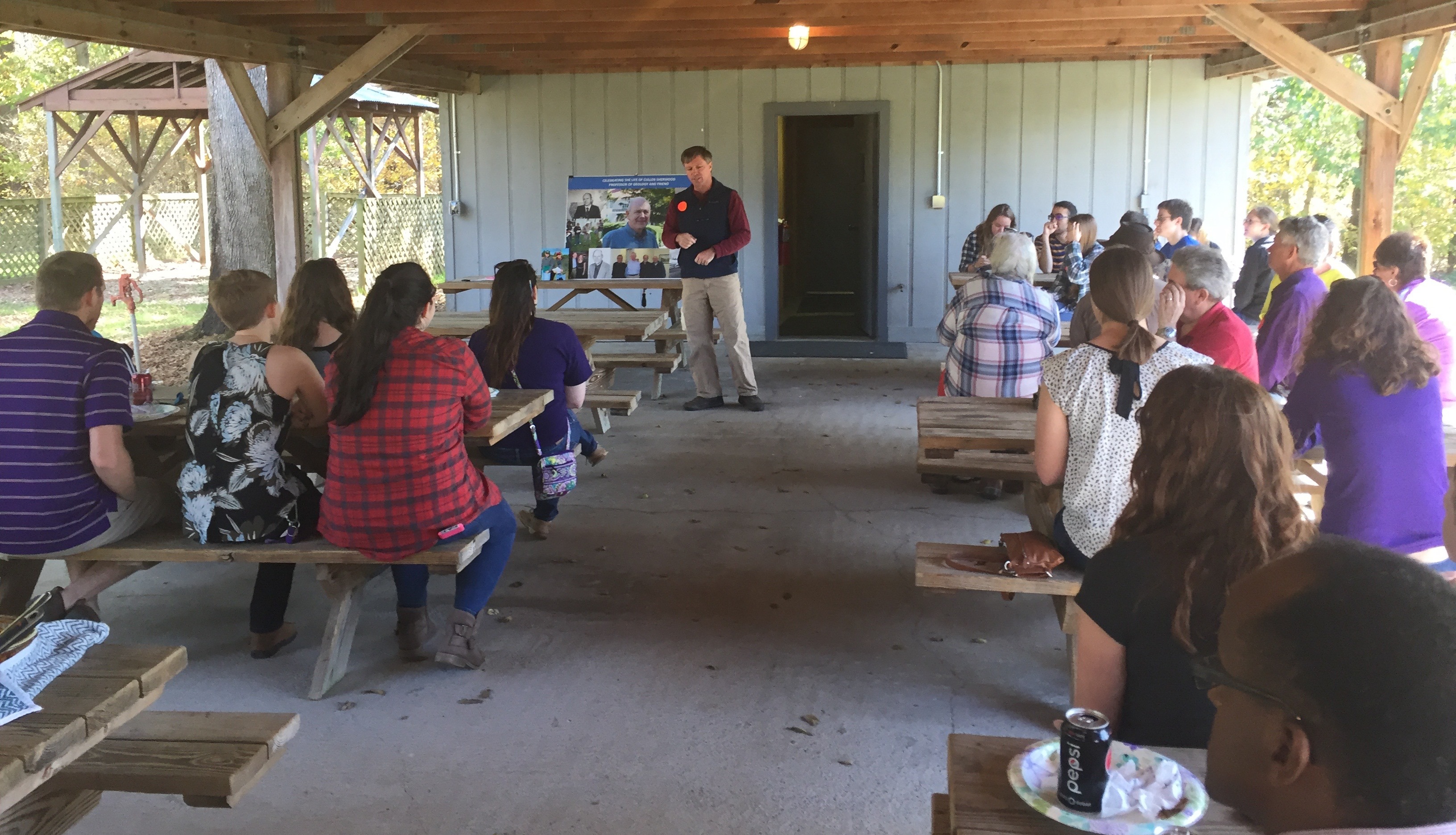 Professor Scott Eaton ('88) shares fond memories of Dr. Cullen Sherwood, who passed away in April, 2016
---
The Department of Geology & Environmental Science hosted a picnic on Homecoming Weekend at the JMU Farm for alumni, students, and faculty.  The Department was pleased to have a large turnout and appreciated the opportunity to reconnect with alumni from the 1970s to the present.  Attendees enjoyed a picnic lunch and the beautiful JMU Farm scenery on a perfect autumn day.  
Professor Scott Eaton ('88) led a remembrance for Professor Emeritus Cullen Sherwood, who passed away in April, 2016.  Dr. Sherwood was a Professor of Geology from 1971-2009 and was a highly-regarded faculty member who was dedicated to the success of the Department and its students.  Several alumni took the opportunity to share their personal experiences with Dr. Sherwood and how he served as a mentor and shaped their careers.  
Throughout his life, Dr. Sherwood was active in land and soil conservation and enjoyed Civil War history.  He also had a wonderful sense of humor, and Dr. Eaton shared stories of how Dr. Sherwood would plant Civil War mini balls (bullets) at field sites where students in his Soils class would be digging.  Once the students would "discover" one of the planted Civil War artifacts, Dr. Sherwood would delight at their newfound energy to keep digging, only to let them in on his ruse at the end of the class period.  
Dr. Sherwood's progressive influence on the Department continues to this day, and his legacy will be fondly remembered by all who knew him. 
Published: Saturday, October 29, 2016
Last Updated: Friday, July 21, 2017