European Union Policy Studies
Fall 2015: Letter from the Director
---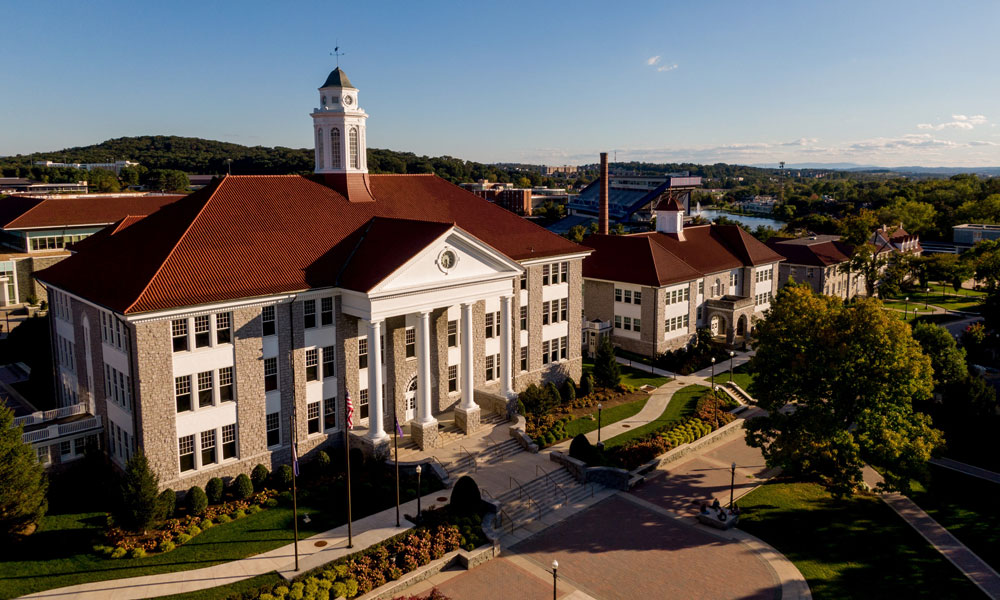 Dear EUPS Alumni and Friends,
This issue of the newsletter will reach you in the middle of fall – the season of projects. Whether you're decorating an apartment with gourds and corn stalks, clearing out a garden to take a winter hit, removing post-Halloween pumpkins that are turning to mush, or trying out new recipes in advance of Thanksgiving, I'm sure that your weekends and evenings are packed with projects. I hope that the articles in this issue will give you a chance to catch your breath and get a sense of the lives that our students and alums are living, the issues that are drawing their attention, and the experiences and skills that they're gaining.
European integration is a grand project in its own right – like most home-improvement projects, the integration project is filled with hopes, frustrations, steps forward, and steps backward. And like many home-improvement projects, it never really ends. As the neofunctionalists used to say, progress in certain areas of the project spills over and prompts endeavors in new areas. But reverse spillover is also possible – frustrations that begin in one project area can spillover into other, previously smooth project areas, upsetting harmony and progress.
The "c-word" (crisis!) has been thrown around a lot in Europe since 2008. After another round of existential head-scratching, pan-European protest, hastily constructed referenda, and snap elections, the Greek fiscal and monetary drama has moved out of the spotlight (for now). But the c-word is back—accompanied by similarly grand existential questions about "the future of the integration project"—in the form of a flood of asylum seekers and migrants. We're moving, it seems, from the era of "the euro crisis" to the era of "the refugee crisis." As we go to press, news of horrific terrorist attacks in Paris is breaking. These attacks have taken place at a moment when big discussions about the fate of the Schengen system of borderless travel and the free movement of people were already raging.
Recent European debates about the euro tested the notion of European identity—do Germans or Dutch citizens feel enough of a kinship with Greeks to support a bailout? Do Greeks feel enough of a kinship with Germans and Dutch citizens to accept the painful conditions that the troika attaches to bailout funds? European debates about how to handle the refugee influx and move forward after the Paris attacks are testing this notion again, albeit in new ways. Do Slovaks have an obligation to take in refugees that floated to shore in Lampedusa? Is it legal, and/or possible, to ask refugees whom Slovakia has taken in to stay in Slovakia? Shouldn't Schengen rules allow them to seek shelter in more prosperous and welcoming countries like Germany or Sweden? How might Schengen be reconfigured to minimize the threat of terrorists crossing national borders?
There are so many interesting dimensions to these debates, and Trajche Panov explores a number of them in this issue. For now, however, consider just one dimension: geographical cleavages. For the first time since the big bang enlargement of 2004, we have seen a relatively pronounced east-west cleavage on a headline issue. The biggest opponents of the "refugee sharing" scheme that the EU's interior ministers adopted in September came from eastern Europe.  The biggest supporters came from Germany and points west.  To what extent might this east-west cleavage calcify, spilling over into other domains and/or infecting other dimensions of the integration project?  
The answer to this question may depend on where you look.  The recent general elections in Poland, for example, involved a clear and convincing victory for the Law and Justice party, whose leaders have been quick to state their foreign policy priorities as being about "region, region, region." Perhaps we will see a closer and more durable relationship between populist-oriented east Europeans in the mold of Hungary's Victor Orbán—a hardening distinction between the populist east European right (led by the likes of Orbán and Law and Justice's Jarosław Kaczyński) and the more Europhilic west European center-right (led by Chancellor Merkel and European Commission President Juncker).  On the other hand, European Council President Donald Tusk has always been very close with western center-right leaders and now plays a very important role in forging consensus among heads of state and government.  The nitty-gritty, low-politics "sub-projects" that have characterized Community life since the 1950s continue apace, without any clear sign of east-west divisions.  In late October, for example, members of the European Parliament passed an important measure that will abolish mobile phone roaming charges. And there are plenty of signs, in the wake of Paris, of intra-Western tension: many French citizens, for example, are asking why Belgian intelligence agencies failed to share information about individuals who seem to have played roles in conceiving and/or carrying out the Paris attacks.
While these issues unfold in Europe at large, a number of new Europe-related projects are progressing within the JMU community: in November, for example, we will have the first simulcast Florence-Harrisonburg lecture. EUPS professor Julija Sardelić, in Florence, will speak on sexual violence in southeastern Europe; that talk will be seen by a live audience in Florence and a live audience in Harrisonburg and will be integrated into the School of Public and International Affairs' Symposium on Sexual Violence: Community, National and Global Dimensions. In addition, I recently led a group of undergraduates to the Mid-Atlantic EU Simulation in Washington, DC. There, they met with policy professionals at the Hungarian embassy and played Hungarian actors in an elaborate simulation encompassing four separate EU institutions (Commission, Council, European Council, EP) and over a dozen colleges and university. JMU undergraduates are working on a project that visually represents the diversity characterizes the Council's ten configurations and asks big questions about how a body so diverse can be as effective as it is.
On top of all of this, of course, EUPS students are making their own inquiries and discoveries, expanding their European and global habitus, sharpening their analytical and language skills, and putting their classroom knowledge to the test—in Florence, Fiesole, Milan (where they recently visited and critiqued EXPO 2015), Brussels, and beyond. In addition to their "ordinary" (actually quite extraordinary!) classes and Italian language training, they are working with Professor Panov and Florian Stoeckel on a "minicourse" on research design, inquiry, and analysis, and they have just completed a "minisimulation" of Commission processes focused on DG Agriculture and DG Environment. Equally important, students are living rich and multifaceted European lives—engaging with policy professionals and "ordinary Europeans" and determining where Europe and the transatlantic relationship are headed.  The European project is a challenging one, but our students are up to the task.
Enjoy this issue.  In addition to Trajche Panov's terrific article on the latest "c-word," long-time EUPS friend Dan Caprio addresses the implications of the Court of Justice's recent judgment regarding the invalidity of the Commission's Safe Harbor Decision (which has significant implications for the transatlantic relationship), alumna Abby Ware and current EUPS student Meghan Pearson discuss life in Florence, Meghan writes on networking, and alumna Claudia Salvador describes her time at the INU master's summer course on global citizenship and peace in Hiroshima, Japan—a venue that many EUPS students have participated in over the years.
Good luck with your various projects, and Forza, JMU! 
John A. Scherpereel
Program Director
Published: Sunday, November 1, 2015
Last Updated: Friday, January 19, 2018