European Union Policy Studies
Letter from the Director
---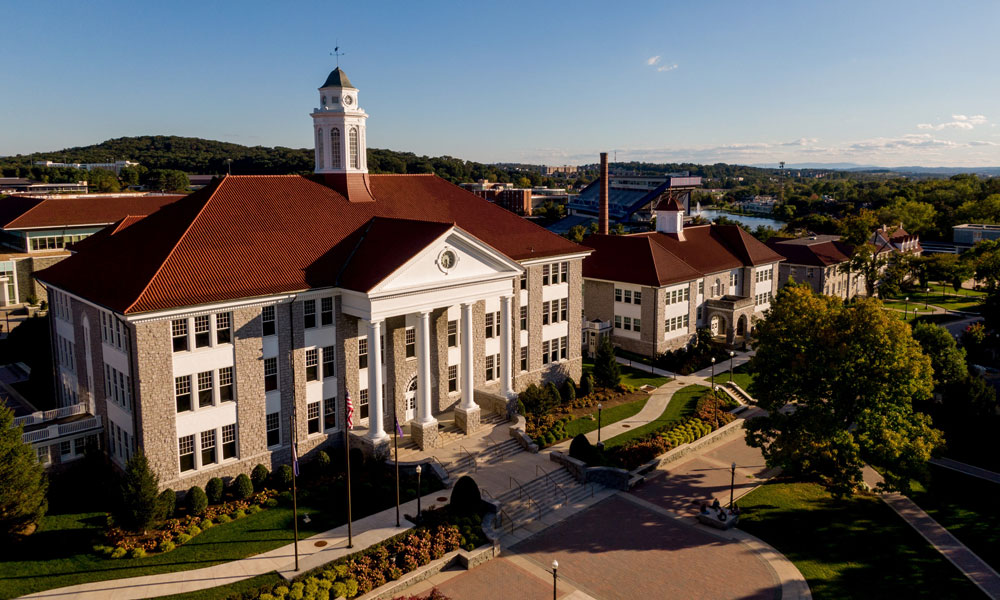 Dear EUPS Alumni and Friends,
Spring is in the air. In Florence, most locals are gearing up for Easter and Pasquetta (Easter Monday). Easter Week processions are winding their ways through the streets of cities, towns, and villages across the peninsula. Florentines are preparing to watch the Scoppio del Carro (Explosion of the Cart) on Piazza del Duomo and to enjoy the traditional cena of roast lamb and spring peas. On the other side of the Atlantic, Americans of all faiths are taking part in their own seasonal rituals—lamenting their errant NCAA basketball tournament picks, vowing to keep their yards in better shape this year, trying to carve out time to cobble together money so that they can take a summer vacation.
No matter where they are located, no matter what the specific rituals they enact, people that live in springtime climates eventually turn their thoughts to renewal, reinvigoration, and growth. In Europe, the news has recently been dominated by episodes of friction and tragedy—new games of chicken between Berlin and Athens, fresh accusatory volleys between Brussels and Moscow, rumors of lost trust between transatlantic partners, a passenger jet crashing into an Alpine peak. But, as befits the season, there are glimmers of growth and green shoots of hope. The European Central Bank has embraced quantitative easing, generating some optimism among citizens who badly want (better) jobs and (quicker) growth. EU leaders are taking the long-discussed but static "energy union" idea more seriously than ever, spawning hopes about a more sustainable Europe that depends less on Russian gas. The dollar's appreciation vs. the euro is a mixed blessing, to be sure. But it does breed new opportunities for European exporters and American tourists.
EUPS students, emerging from the dark and damp Florentine winter, are also enjoying new opportunities and revelations. For example: I have been participating in the biennial conference of the European Union Studies Association for quite a few years. It was my pleasure this year, to see a robust EUPS presence at the conference. Caterina Paolucci was in town from Florence. So were the program's two current research assistants (Ryan Prusator and Peg Schmelzinger, who contributed to this issue's article about the conference). I had fun preparing and presenting a paper with Lauren Perez (EUPS 2011), who is currently on the homestretch of her Ph.D. studies at the University of Pittsburgh. And it was terrific to meet up with a number of former EUPS faculty members, including Edoardo Bressanelli (who's currently at King's College London) and Helena Farrand-Carrapico (who's at Aston University in Birmingham).
While in Boston, debates about the future of the EU and the transatlantic relationship flourished. Political scientists weren't the only ones in attendance—the former HRVP, Baroness Catherine Ashton, addressed conferees, as did French economist Thomas Piketty, whose Capital in the Twenty-First Century has sparked broad and important policy conversations on both sides of the Atlantic. Caterina and Ryan co-presented a paper on which they'd worked for months. Its subject? The new cohort of Italian MEPs and the extent to which they might shake up the established modus operandi in Brussels/Strasbourg. Peg and I presented a paper on MEPs' Twitter use that we'd researched and written over the past months with Jerry Wohlgemuth (EUPS 2010), and Lauren and I presented a second paper out of a project on personnel turnover in the Council of the EU. It was especially gratifying that many of the ideas that they were presenting had originated in the halls and classrooms of Palazzo Capponi and to speak with colleagues from universities around the world who were increasingly familiar with the program and the good work that our students do.
Indeed, all EUPS students are engaged in this kind of meaningful work—writing papers that push forward our understanding of European, transatlantic, and global dynamics; preparing for the annual Symposium that we hold in concert with the European University Institute's Max Weber Program; working with partners from the University of Florence under the direction of our indefatigable colleagues from Brussels (Alex Stutzmann and Silvio Gonzato); liaising with program friends like Dan Caprio, who recently visited Florence to talk cybersecurity and "Washington bubble" job searching; preparing to "give back" to Florence through participation in JMU's annual "Big Event" on April 11, 2015. In doing so, they are expanding their personal horizons, building up their stocks of marketable skills, becoming comfortable in foreign and multilingual contexts, and more. It is a rich experience.
To this end, I would encourage you, dear alums and friends, to continue supporting the program and the university, to keep mentoring current students and recent alums, and to spread the word about what we do and what makes us special. Here are a few ways that you might consider taking up this charge:
The Big Event: Our current students will be spearheading the Florence iteration. But The Big Event is bigger than Florence. The idea behind the event is to bring together students, faculty, staff, and alum on a single day to carry out community service projects. Visit the JMU Alumni Association's Big Event portal (http://alumni.jmu.edu/s/1591/gid3-Alumni/index.aspx?sid=1591&gid=3&pgid=1635) to find your local Alumni Association chapter and sign up for The Big Event on April 11, 2015.
Make a contribution to the program by clicking on the link in this issue. The more support we have from alumni and friends, the more opportunities we are able to generate for students—opportunities to present research, to bring in movers and shakers, to facilitate professional development. The gift need not be large—even $5 or $10 can help to expand students' opportunities.
Keep the community of program alumni and friends strong. For years, we have had occasional events and happy hours designed to maintain community and build cohesion in a constantly expanding network. I would like to try to establish a more dependable rhythm to such events. Specifically, I'd like to move toward a spot where, each year, we have (a) a number of decentralized "send off" events for incoming EUPS students (e.g., an event hosted by an alum to send off students who will be starting their EUPS odyssey; these would take place over the summer; one might take place in DC in June, another might take place somewhere else July, etc.); (b) a regular "re-immersion" networking event for students who have recently graduated from the program (early fall); and (c) some other "feature" event that would bring program alums and friends together. We need alumni help to bring this vision to fruition! If you're interested in participating and/or helping to plan these kinds of events, let me know.
In the meantime, enjoy this issue of the newsletter! There's some good stuff from Professor Julija Sardelic on the "big picture" of European unity, a look forward to the food and energy-focused EXPO 2015 in Milan, and further reflections from Peg and Ryan on the conference in Boston.
Forza, JMU!
John A. Scherpereel
Program Director
Published: Wednesday, April 1, 2015
Last Updated: Friday, January 19, 2018