Digital Communication Consulting
Second Chances Podcast Series
---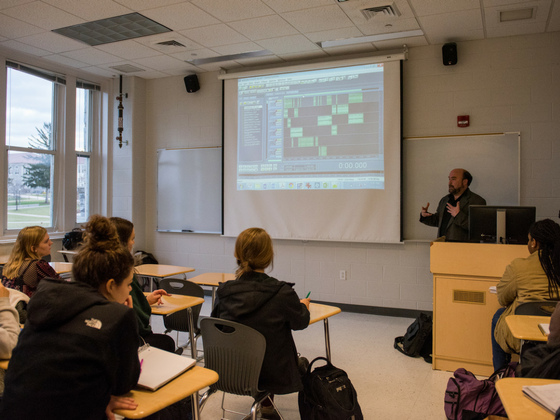 The Voice of Change
Can people change? Disagreement about this basic question makes it difficult to find support for prison-reform and rehabilitation programs. Critics ask, why should we put taxpayer money toward educating and rehabilitating criminals? Why should we be worried about prison conditions, aren't those people getting what they deserve?
Sarah O'Connor is a faculty member at JMU in the School of Writing, Rhetoric and Technical Communication (WRTC) and the DigiComm Faculty Associate. She and a group of her students have made it their mission to counter public opinion towards prisoners and prison reform by helping tell the stories of ex-offenders who have fought uphill battles to make amends for their mistakes, and build new lives that contribute to their community. By creating a series of podcasts entitled 'Second Chances,' Sarah and her students look to change people's minds and realize that ex-offenders are human beings with enormous potential.
In this introductory podcast, Sarah explains how this project came to be, the origin behind the name 'Second Chances,' why it is important to allow individuals to tell their own stories, and her work with JMU's Digital Communication Consulting (DigiComm), an organization on campus that works with digital assignments. Sarah is the faculty associate with DigiComm.

Public opinion has a long way to go before people get behind reform, but the work being done by Sarah O'Connor, her students, and DigiComm will hopefully help people have a more open mind toward giving individuals a second chance.
Published: Wednesday, February 8, 2017
Last Updated: Friday, April 20, 2018