News
Miniature Horses Magic Returns to JMU
---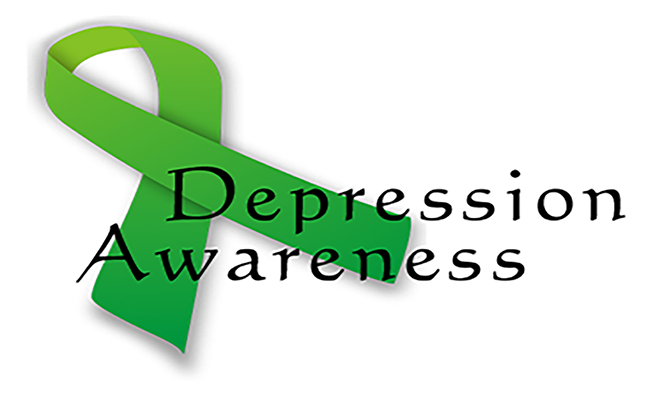 Do midterms and other obligations have you feeling stressed? Come de-stress and enjoy the miniature therapy horses returning to JMU! Last year the Counseling Center hosted 3 miniature therapy horses at JMU. Due to the popularity and success of the event, they are coming back again this year on
Thursday, October 13th
. Stop by Hillside Field any time from 12:00pm-3:00pm and spend some time interacting with these trained and registered horses. This year we can expect 4 horses (Silver, Dolly, Biscuit, and Cheyenne) to be in attendance. The horses will be provided by
A Little Magic
, a nonprofit organization of trained volunteers and their miniature therapy horses who provide animal assisted activities to groups of all ages.

Animal Assisted Activities can be therapeutic and fun for people of all ages. The pleasure from interacting with therapy animals can have health benefits such as reduced blood pressure, decreased stress, and lifted mood because of your body's release of endorphins during the interaction with the therapy animal. Miniature horses, in particular, make wonderful service animals. Horses mirror human emotions, which provides a positive interaction and stress relief. Additionally, these animals are intuitive and allow give-and-take interactions. They have the ability to create a bond with humans and are sensitive to emotions. Due to the nonthreatening size of the miniature horses as compared to normal horses, they can provide further comfort and intrigue.

You will need to sign a waiver to interact with the miniature horses per regulations. A Little Magic will have handling volunteers present, as well as Counseling Center Staff to answer questions about animal assisted activity, animal assisted therapy, and other methods and resources to de-stress. Whether you are in need of stress relief, could use a break, or just love animals, take some time out of your schedule so that these animals can brighten your day and relieve some stress you may have. According to the Little Magic website, the horses "definitely perform 'mini magic' wherever they go." Be sure to not miss out on the opportunity to share some of this magic with yourself and the JMU community.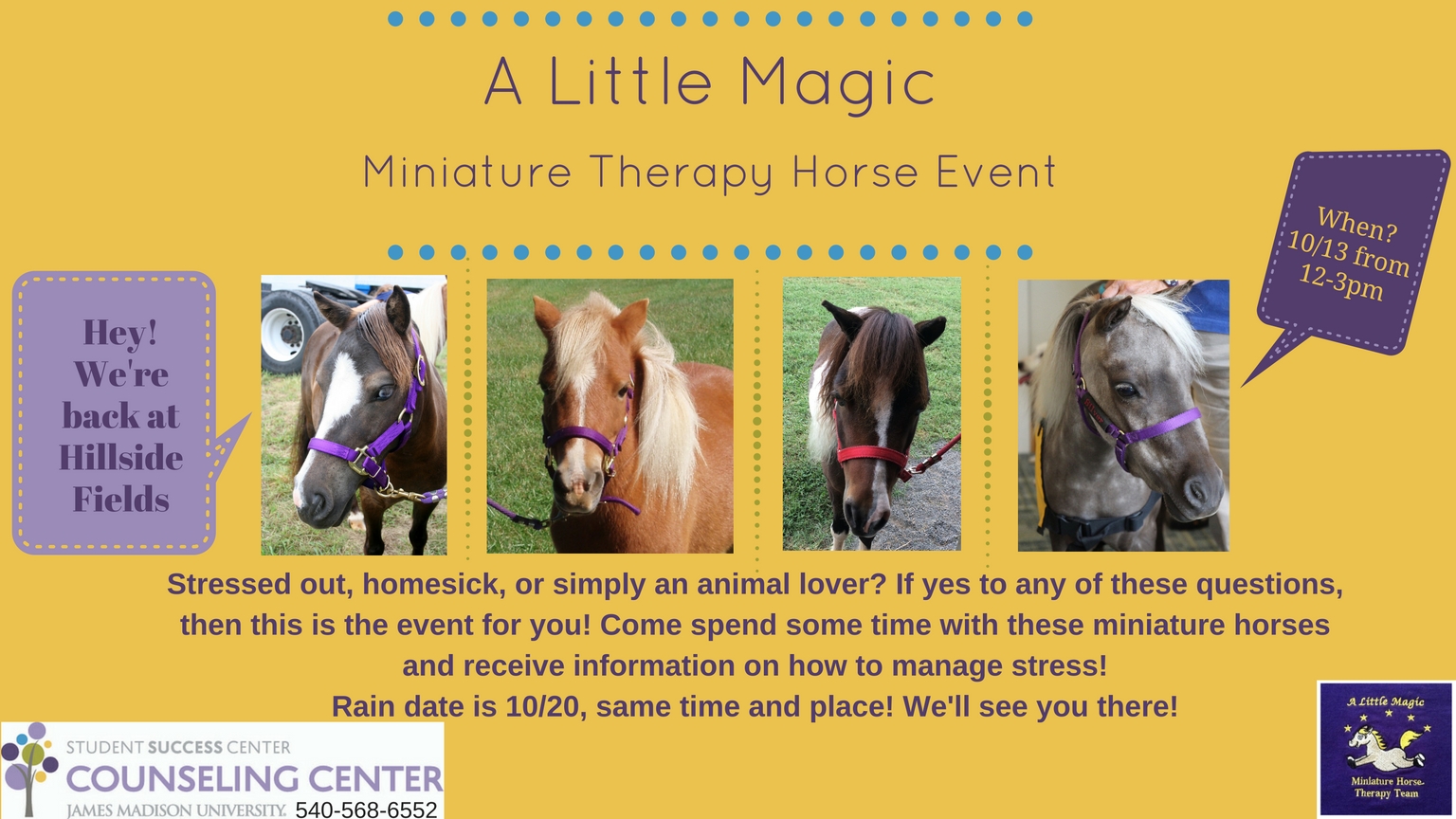 Published: Thursday, September 29, 2016
Last Updated: Tuesday, November 7, 2017