Computer Information Systems
CIS Guest Speaker Discusses Big Data
---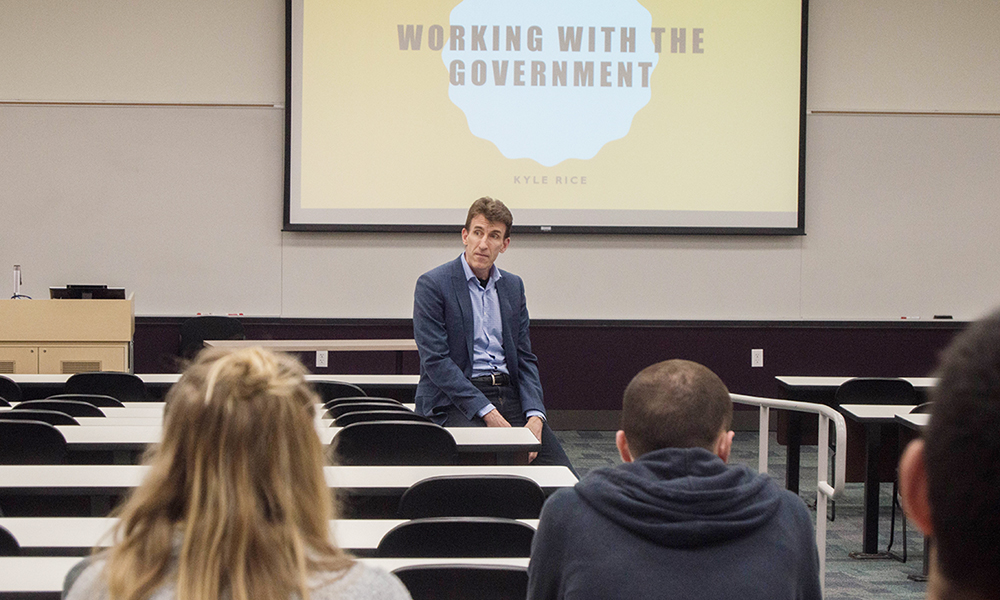 SUMMARY: Successful CIS speaker series capped off with Kyle Rice of SAP NS2.
---
The final CIS speaker to appear this semester was Kyle Rice, who delivered a discussion titled: Advancement of Technology in the Digital Age. In it he addressed how machine learning, internet of things, and data analysis are driving our abilities to leverage Big Data in government, the private sector and society at large.
Attendees learned from an SAP Expert about the role of being a system integrator/consultant, using SAP and other data tools along with leveraging the open source environment to drive business and national security interests. 
As Chief Architect at SAP NS2, Rice focuses on helping national security customers apply commercial approaches and products to their mission use cases. According to their website, "SAP National Security Services, Inc. delivers solutions when security is paramount, when the stakes are high, and when the volume and scale of data are too great to be left to chance."
Published: Tuesday, April 24, 2018
Last Updated: Monday, July 30, 2018