Finance
CoB Junior Lands NYC Internship while Studying Abroad in Belgium
---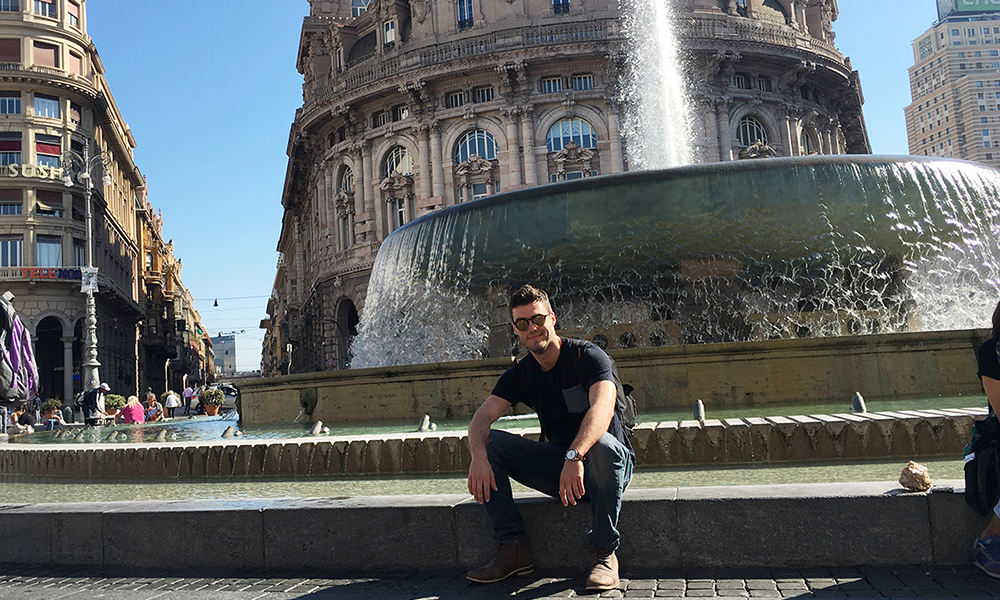 SUMMARY: While on a semester abroad in Antwerp, Belgium, Collin Buckley secures a summer internship in New York City with J.P. Morgan Chase.
---
Making good use of opportunities and resources is important to finance major Collin Buckley. While he was on his semester abroad last fall, he used his weekends to travel and visit 13 different countries, and many of the major cities of Europe. He says he "became much more culturally aware in a business sense as well. We went to see a lot of European businesses while we were there, whether it was shipping and supply chains in Belgium, or breweries. I definitely got a better awareness of how things work in Europe, E.U. regulations too. And how often do you get to spend three months in Europe?"
He was also juggling his studies with several video interviews for the almost 100 internships he had applied for before the semester began. He eventually landed one as a Global Finance and Business Management Analyst with JP Morgan Chase in New York City—but it was a lengthy process. "There were three rounds of phone interviews. The first ones lasted about an hour, with two different people. The last one was more like two and half hours with multiple different people. I did the final one in Germany, the day before Octoberfest. The companies only give you a day or two heads up. I had to get a whole separate hotel room so I could set up my wifi and have a good space to use.""
After Buckley's internship with Boeing last summer, he refined his process for landing one. "You have to prepare. I treat every interview I have like a test or exam. You have to find as much information as you can about the position you are applying for, and the company too. Use the internet to find out what the interview is going to be like, and have an answer ready for any question you think they may ask. The Career and Academic Planning at the CoB is also very helpful."
Buckley used the Experiential Learning trips he took at JMU as an opportunity to network as well—and he's already seeing dividends. "I did both the D.C. and the New York Trip. I made some great contacts, and one of them helped me at JP Morgan too. At JMU and the CoB there are so many opportunities and programs that you can take advantage of to benefit you as a business professional. A lot of people choose to study business here because of how highly rated our business school is. To not take of advantage of why it is so highly rated is kind of crazy. I'd say take as much advantage of the resources as you can."
Published: Monday, February 26, 2018
Last Updated: Tuesday, December 4, 2018