Center for Entrepreneurship
CFE Students Featured in Annual Publication
---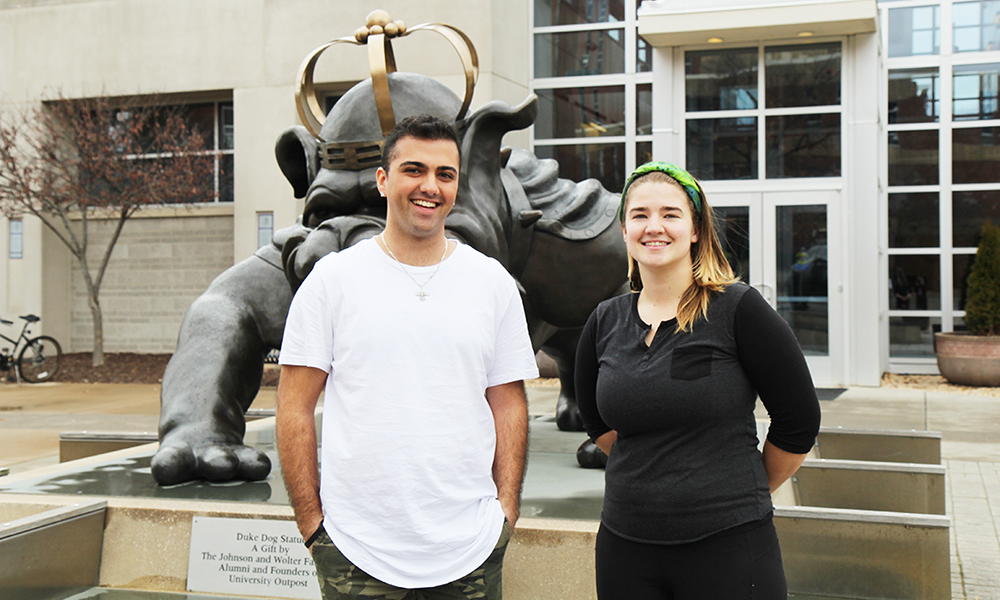 Two students who have worked closely with the Center for Entrepreneurship to launch their startup ideas have been selected as features in this year's issue of The Purple and Gold Society. Caoimhe O'Sullivan Roche and Sina Shah have truly lived the James Madison University motto of "Be the Change" through their entrepreneurial spirits and determination. 
The Purple and Gold Society is a magazine produced as collaboration between the Breeze advertising staff and SMAD 421: Magazine Production. The magazine aims to highlight students and faculty of James Madison University who often remain out of the spotlight but continue to go above and beyond what it means to be a model Duke. Just as our university name-sake, James Madison, served a crucial part in founding our country but is not as well-known as the other Founding Fathers, The Purple and Gold Society aims to find candidates that reflect this humility and drive. 
Roche and Shah represent both James Madison University and The Center for Entrepreneurship in an extraordinary way by creating new opportunities and serving as leaders in our community.   
Read more about Roche and Shah in the online copy of The Purple and Gold Society:
https://issuu.com/thebreezenewspaper/docs/purple_and_gold_society
Published: Monday, February 19, 2018
Last Updated: Tuesday, December 4, 2018