Computer Information Systems
CIS Continues Guest Speaker Series
---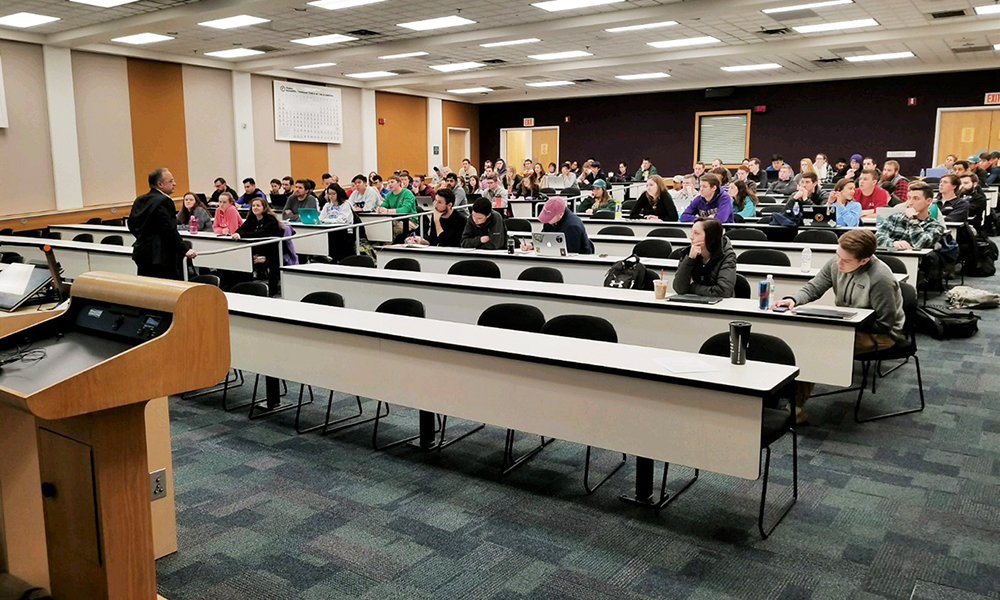 SUMMARY: Having just hosted Senior Intelligence Community Executive Jeff Bonvicin, CIS welcomes Anthem, Inc. data center manager and JMU Infosec MBA student Josiah Weaver on February 19.
---
As part of its guest speaker series, CIS partnered with Intelligence Analysis (ISAT) on February 5 to bring Jeff Bonvicin to address the CIS 242 class about "The divergence of cyber and the role of intelligence." The interactive and informal discussion was enriched by Mr. Bonvicin's extensive expertise in the subject. He retired as a Senior Executive from CIA in 2017, after 32 years of service across multiple Directorates, and served 11 years overseas, including two tours as Chief of Station. He focused on counterterrorism, counterproliferation, counterintelligence, hard targets and cyber, and has received the Intelligence Medal of Merit, and Manager of the Year Award. He now serves as a Strategic Advisor for National Security Programs at the Department of Energy's Pacific Northwest National Laboratory (PNNL).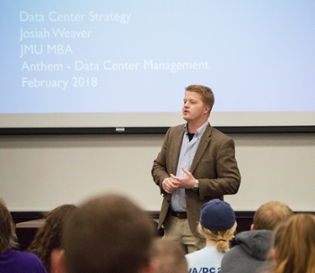 On Monday, February 19, CIS welcomes Josiah Weaver, Infrastructure Senior Services Analyst for Anthem, Inc. at the Harrisonburg Corporate Data Center, who will address data center consolidation strategy. A current JMU Infosec MBA student, Weaver will lend his expertise to a discussion on the importance of data center disaster recovery, real-world examples of how business leverage the capabilities of big data, and how to apply cyber security as a strategy to operate more efficiently than the competition.
Published: Thursday, February 15, 2018
Last Updated: Tuesday, December 4, 2018