Finance
BB&T Brings Leaders Certification Seminar to Campus
---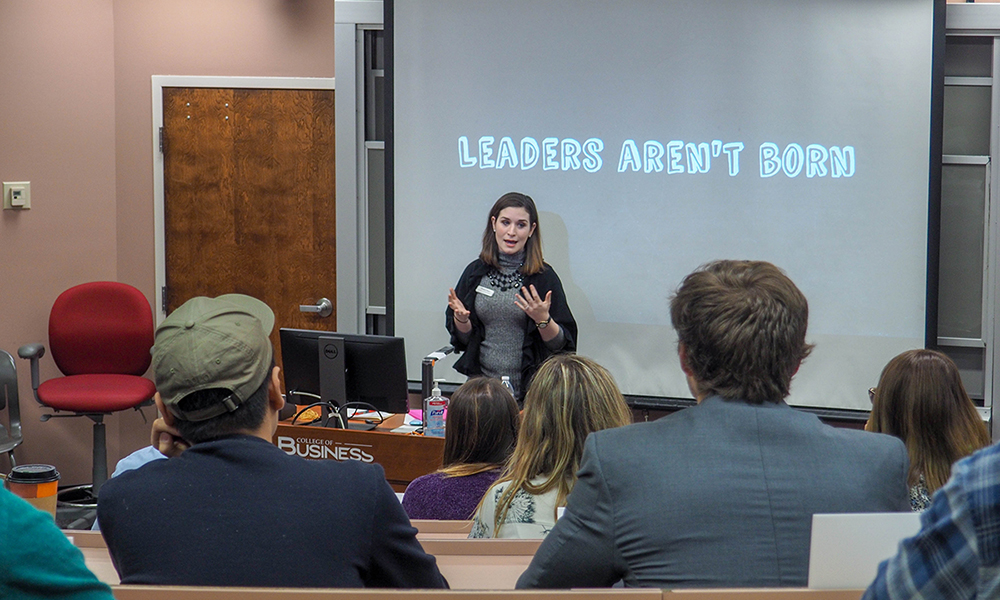 by Pam Drake
The BB&T Emerging Leaders Certification Seminar engages students in discussions on leadership styles.
Thanks to the generosity of BB&T, a group of James Madison University College of Business students participated in the seminar January 17th and 18th.  In the six-hour session, these students learned about their individual strengths, their leadership styles and how these strengths and styles interact. They also explored how to further develop those strengths and the importance of identifying strengths in others.
The BB&T Leadership Institute has a history of promoting effective leadership behaviors through its educational programs for business professionals and students. JMU was fortunate that BB&T was willing to lead this seminar and work closely with our students.
Published: Wednesday, January 31, 2018
Last Updated: Tuesday, December 4, 2018