College of Business
JMU Start-up TaxToken Wins Major Bitcoin Competition
---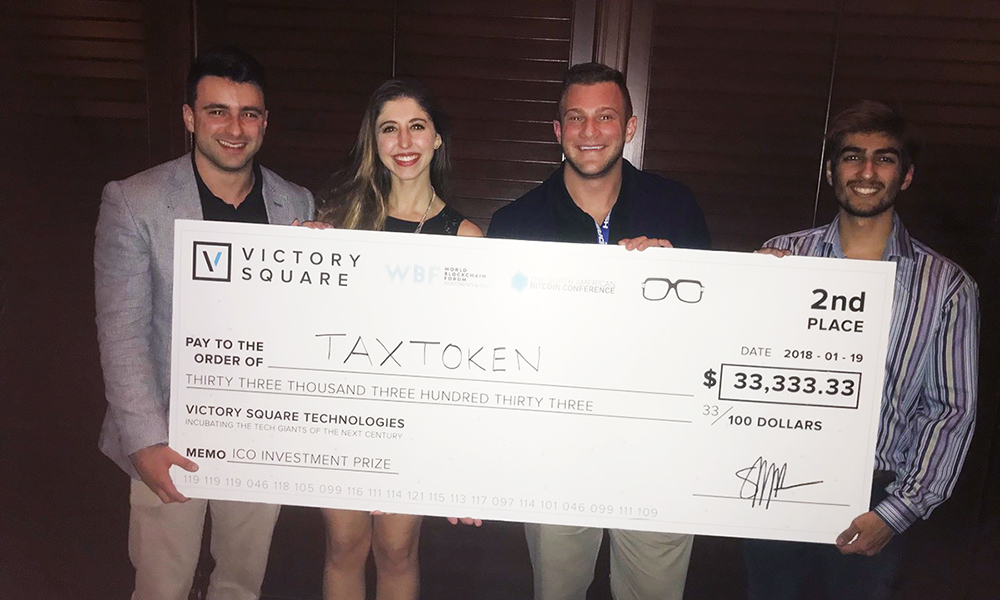 Recent JMU Accounting graduate Nathan Nichols and his team, which includes four other JMU students and graduates (George Michael Foland, Business; Lauren Grey Rhodes, Hospitality; Mackenzie Kelley, WRTC; Gaurav Dutt Kale, CS), took their startup business to the North American Bitcoin Conference in Miami last week, the largest of its kind in North America, and part of the World Blockchain Forum.
The comprehensive industry conference included a 'pitch off,' where companies that make use of the blockchain technology that powers cryptocurrencies vie for funding awards and the cache and publicity that accompany a win. TaxToken participated and took second place, adding the $33,333 prize award to the over one million dollars in venture capital they've already raised.
Read more about this start-up in the Washington Post.
Published: Tuesday, January 30, 2018
Last Updated: Tuesday, December 4, 2018