Management
Management Students Participate in Target Case Competition
---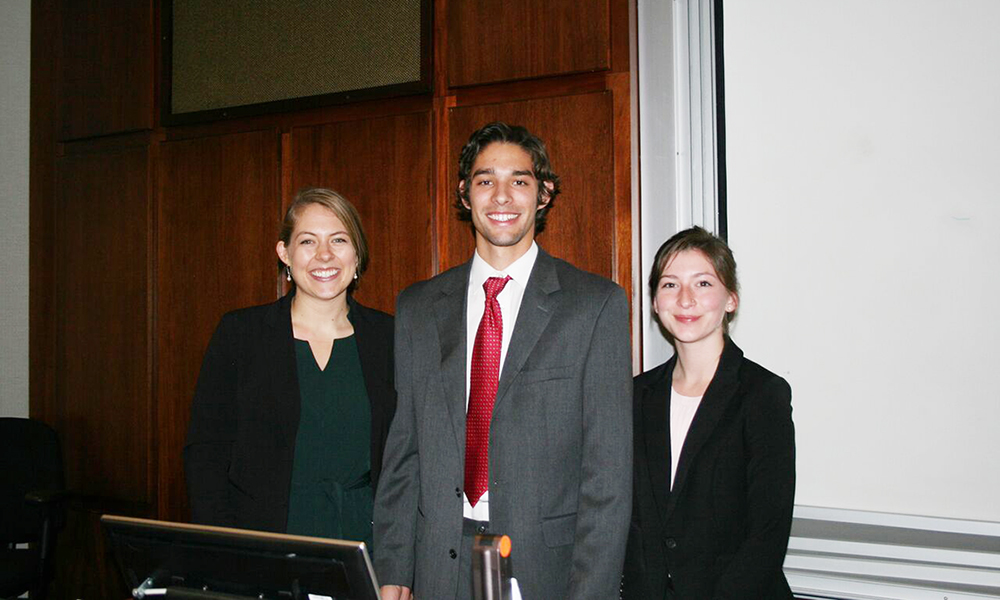 SUMMARY: The Target Case Competition gave students a chance to practice solving real-world business problems.
---
Management students in professor Eric Stark's Organizational Leadership classes participated in the Target Case Competition, applying concepts learned in the classroom to real-world business problems. 
Four teams, selected out of 20 total, presented their proposal to a panel of Target executives who were judges for the event on November. 9. The case was based on the challenges and opportunities that went along with the rollout of a Target  leadership change initiative. Students competed for $2,000 in scholarship money.
The winning team, comprising Hannah Deal, Clay Richardson and Haley Wynn, received an $800 scholarship prize.
The other finalists were:
2nd place:  Tess Atkinson, Carlos Diniz Ponce, Jessie Richmond
3rd place: Chris Chadwick, Jazlynn Le, Emily Schneider
4th place: Marshall Hilbert, Nick Womach, Nathan Garber 
"This was a very good learning experience for the students, as they had the opportunity to address the complexities that are associated with corporate change initiatives," Stark says. "Student teams addressed the roll-out of the leadership change initiative at the corporate, store and first-line supervisor levels. These types of experiences are clearly beneficial in terms of enhancing their problem-solving and decision-making skills." 
Thanks to the Target leaders who helped organize and judge the event:
JT Wheeler, Store Team Leader (JMU alum)
Zachary Conte (JMU alumnus), executive team leader
David Wyant, senior recruiter
Ryan Carroll, Property Management Business Partner
Published: Tuesday, November 14, 2017
Last Updated: Wednesday, January 2, 2019