Business Law
CoB Students Study International Business Law in Europe, Summer 2017
---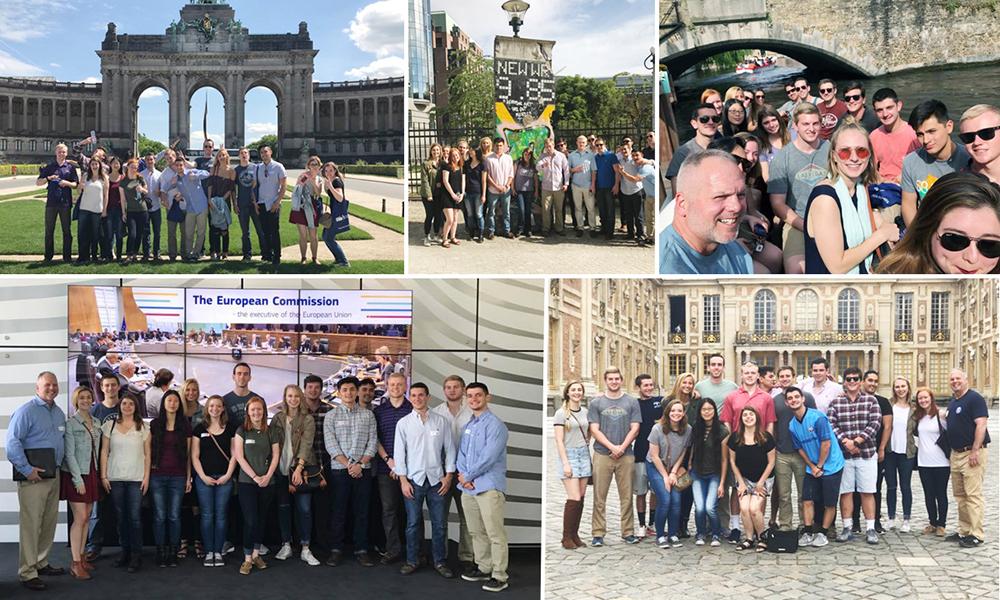 SUMMARY: BLAW 497, taught during the May Session, gives students insight into international business law through study abroad in Europe.
---
By David Parker
For 17 students in the College of Business (CoB), traveling to key European cities offered greater insights into the international legal environment, as well as the legal implications of international business dealings. David Parker, business law and international business lecturer, took the students to Brussels, The Hague, Paris and Geneva for the International Business Law Short-Term Study Abroad class. 
The course covered topics such as the implications of Brexit, the current refugee crisis in the European Union (EU) and the EU monetary crisis. The students toured and attended briefings of the European Parliament, the Commission of the European Union, and the Council of the European Union. They also visited a number of historic and cultural sites, including the International Court of Justice, the Eiffel Tower, Napoleon's Tomb, the United Nations European headquarters, the interactive Museum of the Red Cross and the European Council for Nuclear Research. 
"This program taught me a lot about how countries settle disputes, interact with each other, and how the decisions of the EU affect the world as a whole," wrote one student in evaluating the program "It helped bring the domino effect into perspective and emphasized the fact that keeping up with current world events is imperative."
Published: Monday, October 16, 2017
Last Updated: Wednesday, January 2, 2019