Computer Information Systems
A Global View of Business
---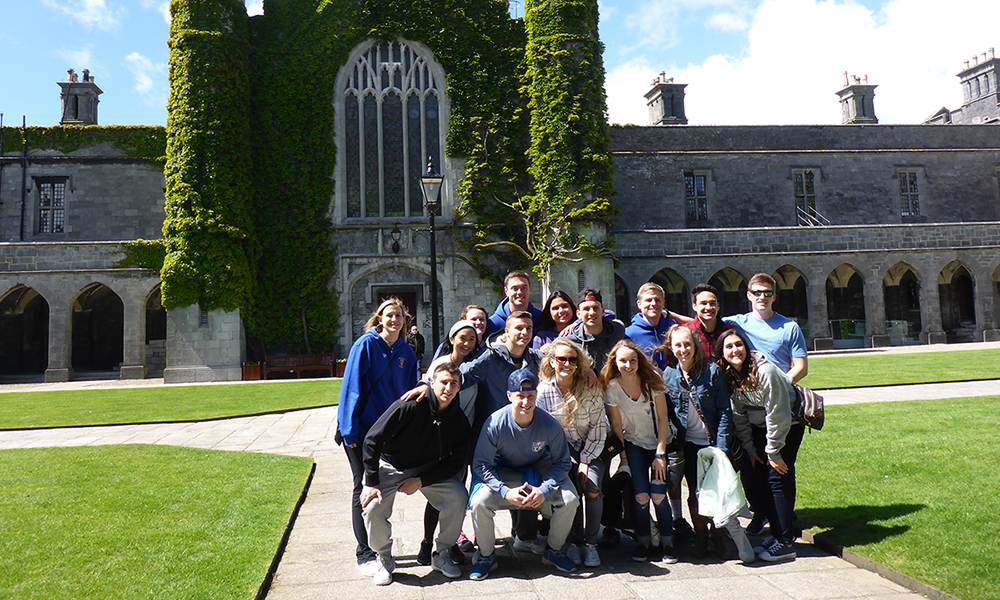 SUMMARY: JMU College of Business students, along with their instructor Carey Cole, from the Department of Computer Information Systems and Business Analytics, ventured to Ireland for a first-hand look at the inner workings of a global company.
---
For the third summer in a row, students from JMU's College of Business visited one of KPMG's international offices during a study abroad trip to Ireland. The experience gave the 16 students, who also visited Accenture's Innovative Center in Dublin, an opportunity to take a closer look at the global marketplace in action. During past summers, the course has taken students to KPMG offices in Berlin and Copenhagen. 
During their trip, the students took two courses, Database Design and International Consulting,  taught by instructor Carey Cole, who led the international venture. They also participated in an online case competition with Deloitte's Washington, D.C., office, with their presentations judged by several JMU alumni who work for the firm. When they weren't studying, Cole and the students took time to visit sites such as  Giant's Causeway,  Dark Hedges, the Ring of Kerry, Cliffs of Moher and the Aran Islands. They took a technology tour in Dublin. 
For the final project, students worked in teams, applying their consulting skills to design and create a database for an Irish business. They interviewed local residents to help identify an existing problem and then designed a solution. 
"Overall, I wanted the students to gain an understanding of the global aspect of business, which I think they did," Cole says. "This summer, the language was the same at their destination, but that doesn't mean everything else is the same—as the students quickly found out. Personally, I wanted each student to appreciate the similarities and differences between two cultures, and I wanted them to grow as individuals. I think every student has excellent information to share during internship and job interviews this year."
Published: Friday, June 23, 2017
Last Updated: Wednesday, January 2, 2019