Marketing
Madison Marketing Association Shines in the Big Easy
---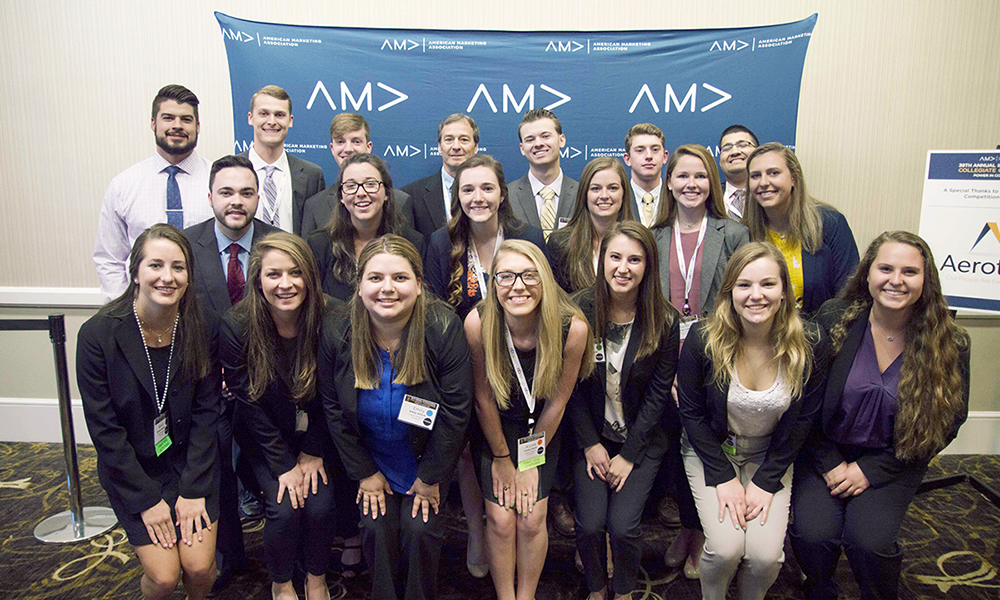 SUMMARY: JMU's Madison Marketing Association, the university's collegiate chapter of the American Marketing Association, recently was recognized as one of the nation's top chapters.
---
JMU's Madison Marketing Association was recognized as one of the American Marketing Association's (AMA) Top 25 chapters in the country, out of more than 370 collegiate programs. The student organization was honored during the AMA's 39th Annual International Collegiate Conference in New Orleans, March 16-18. It has been named among the Top 25 chapters numerous times. 
During the conference, JMU's students participated in networking and professional development events along with more than 1,700 students and faculty from over 200 universities, as well as industry leaders. They also participated in several competitions, including the AMA's International Sales Competition, a Chapter Exhibit Competition, a Marketing Strategy Competition and a Website Competition. Most of the MMA students at the conference participated in the AMA Case Competition, collaborating to develop an integrated marketing communications (IMC) plan for eBay with the goal of increasing eBay's millennial generation customer base. 
Sophomore Kelsey Duggan placed 10th out of 250 participants in the Outbound Sales Competition, sponsored by TEKsystems. The competition, designed to develop students' telephone communication skills, involved closing a business deal over the phone. 
"The American Marketing Association's International Collegiate Conference was the most amazing experience I've had in my time here at JMU," says Audrey Schappler. "We had every opportunity imaginable to learn and grow, not only as an organization but also as business professionals. I encourage other students interested in a marketing career to attend and learn for themselves what this amazing experience can do for them."
Published: Tuesday, April 4, 2017
Last Updated: Wednesday, January 2, 2019