Management
Mousa Receives Madison Scholar Award
---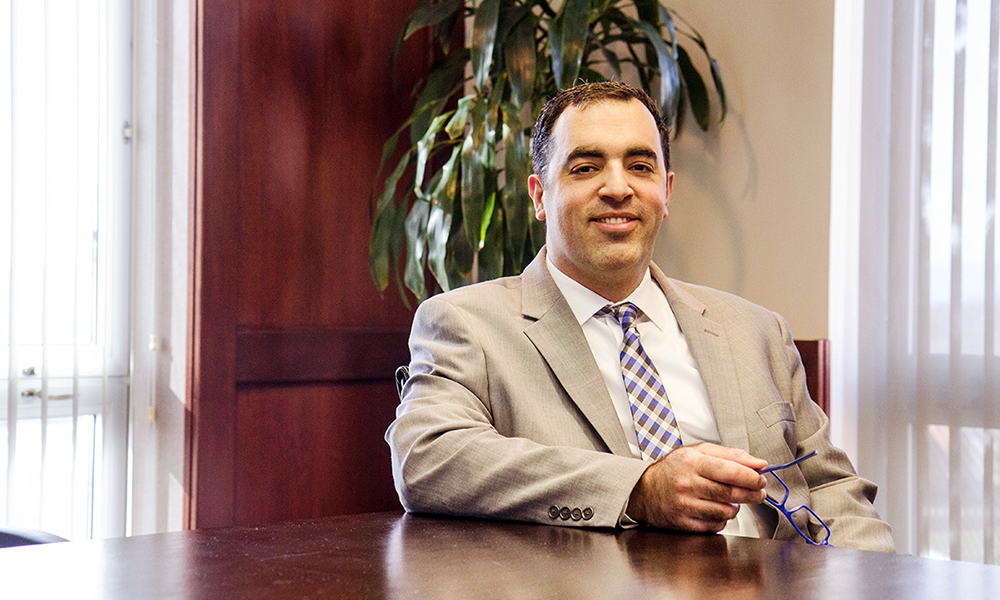 SUMMARY: Management professor Fariss Mousa receives the 2016 Madison Scholar Award.
---
Dr. Fariss Mousa, associate professor of management and the Zane D. Showker Eminent Scholars Professor of Entrepreneurship, received the 2016 Madison Scholar Award. 
Presented by the University Provost, the Madison Scholar Awards are given annually to one individual in each college at JMU. Recipients are nominated by their colleagues in recognition of outstanding scholarly achievement in their disciplines.  
"It is a great honor to win this award," says Mousa, who joined the College of Business in 2009. "I never expected to get this award at this stage of my career, which makes it even more special. I really appreciate all my colleagues for thinking highly of my work. I hope that in the years to come, I will be able to continue to produce useful research that will have an impact on the field." 
In keeping with the Madison Scholar tradition, Mousa discussed his work on Jan. 27, in a lecture titled, "Organizational Resources and Entrepreneurial Fast Growth Firms: My Research Journey." Mousa shared why he became interested in studying the rapid growth and performance of young, entrepreneurial firms, such as Facebook, and the implications of his findings."This research is very easy to incorporate in my classes because students are familiar with many of these entrepreneurs and the innovations these companies are working on," Mousa says. "The findings also in this field have direct implications for managers, investors and employees, so this research leads to some fun classroom discussions." 
Mousa also received the Provost's Distinguished Teacher Award in 2016. Presented to one faculty member in each college, the award honors excellence in teaching.
Published: Monday, January 30, 2017
Last Updated: Wednesday, January 2, 2019