Marketing
SEF Certification Offers Added Value to Students in Professional Sales
---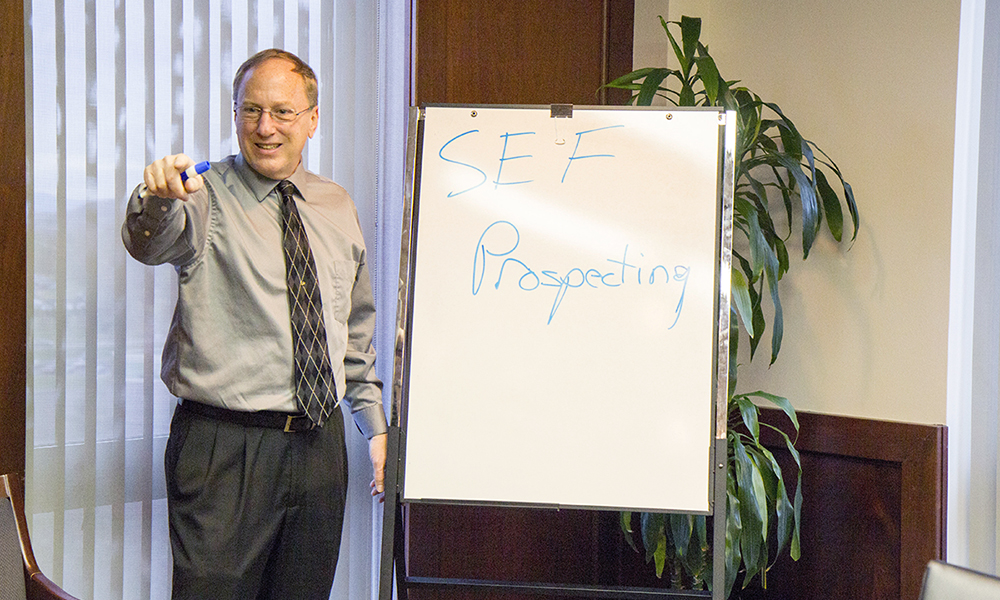 SUMMARY: The sales profession is a leading driver of the U.S. economy, and JMU's College of Business (CoB) provides opportunities to guide students to success in the field.
---
Dr. Andy Wood, professor and head of the Department of Marketing and the Wardinski Family Foundation Faculty fellow, has earned certification from the Sales Education Foundation (SEF). That means students involved in programs through the CoB's Center for Professional Sales have access to numerous professional development resources, including the "Chally Predictive Assessment delivered as part of the partnership with GrowthPlay, which helps them target appropriate career opportunities and to speak confidently about their sales skills during job interviews." 
SEF's mission is to strengthen the sales profession by supporting educational programs at college and university programs. JMU has earned designation as one of SEF's Top Universities for Professional Sales Education.
Published: Friday, January 13, 2017
Last Updated: Friday, January 13, 2017