College of Business
Alumni Career Panel
---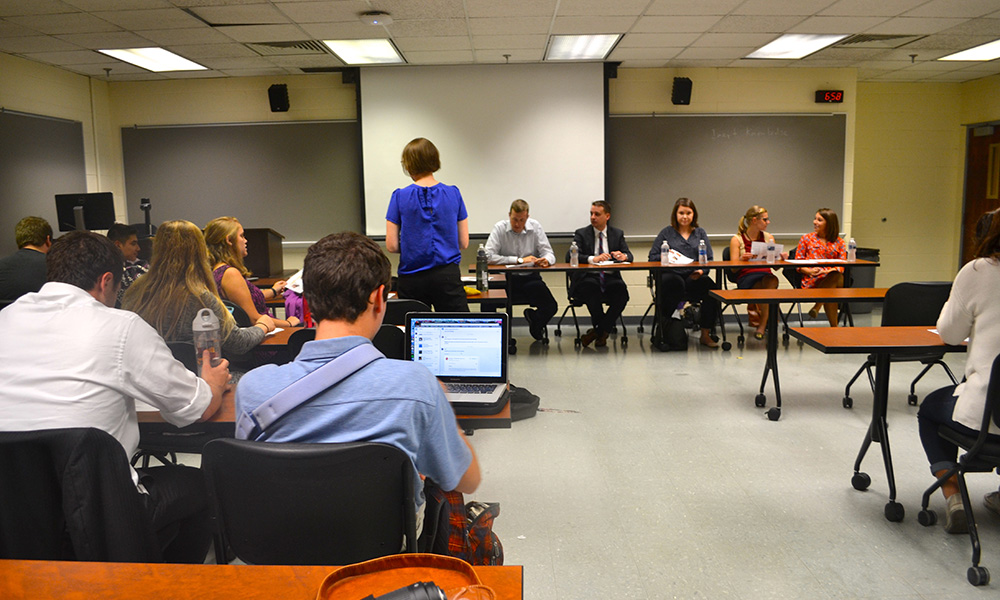 SUMMARY: Five CoB grads share experiences and offer advice to students.
---
Five College of Business (CoB) alumni returned to JMU to talk to current management and human resources (HR) students about their careers and professional development since graduating from JMU. Their visit on Sept. 26 was hosted by the Society for Human Resource Management (SHRM).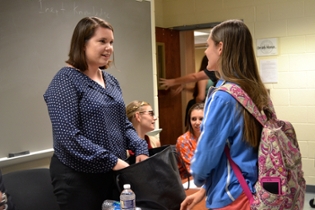 The alumni who visited were:  Ben Griffin, '11, an HR manager for Bowman Andros Products, LLC; Dwain Young, '07, a senior manager in Accenture's Management Consulting Human Capital Practice; Katie Cole, '11, a senior HR representative at PepsiCo; Tori Muscolino, '11, a team leader for the immigration recruiting team at Capital One; and Natalie French, '12, an HR recruiter for the Manager-in-Training Program at Parallon. Each shared lessons learned through their professional experiences and offered advice for getting on the desired career path. They encouraged students to view setbacks as opportunities for growth, to be open to taking risks and to embrace the support of family, friends and mentors.
Published: Friday, October 7, 2016
Last Updated: Thursday, January 4, 2018