College of Business
Bridging Cultures
---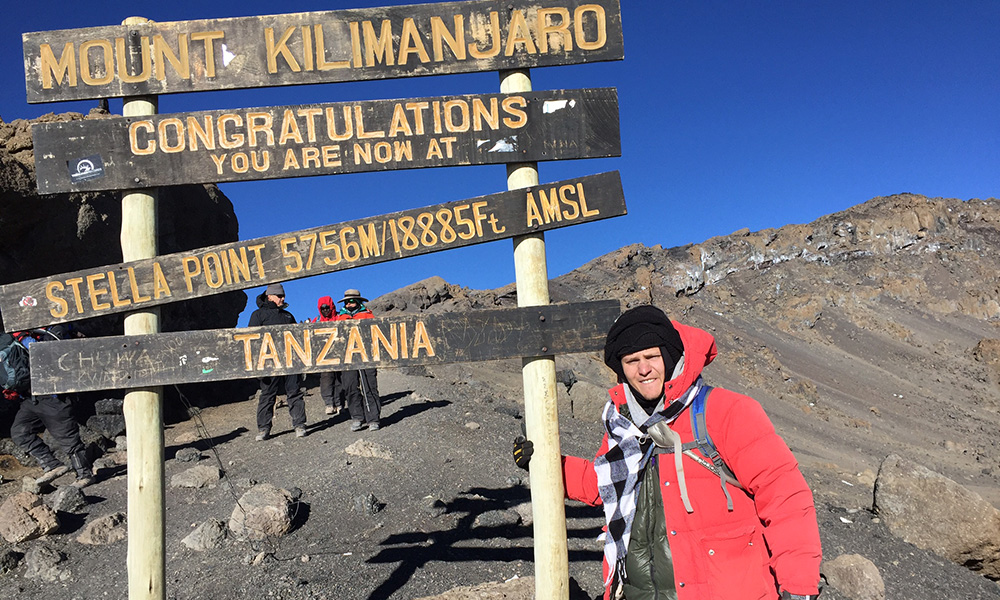 SUMMARY: Matt Fracasso, '17, Develops Intercultural Understanding Through Study Abroad Experiences
---
As a contracted officer candidate for the U.S. Air Force,  Matt Fracasso, '17, strives to boost his understanding of other languages and cultures in preparation for a military career. He believes doing so will strengthen his leadership skills and position him to better serve his country. This past summer, the senior finance major spent two months in Tanzania, studying histories and cultures of Tanzania, human-environment interactions, and Swahili (considered a "critical language" by the U.S. government). He also completed service projects in the Zanzibar islands and an internship in northern Tanzania.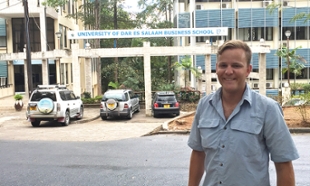 "As I prepare for my career in the military, I think cultural sensitivity is important," says Fracasso, who also completed  a study abroad course in Scotland, and another study abroad program focused on international business throughout Europe. "I may end up working in this area or another developing region, and this experience will prepare me to better understand their circumstances and know how to approach various situations. It's a strong foundation for understanding how to work with people in other countries."  
The trip, which included 20 other students from JMU and other universities throughout the U.S., was led by Jennifer Coffman, associate executive director of JMU's Office of International Programs and associate professor in the Department of Integrated Science and Technology, and Bayo Ogundipe, associate professor of engineering. Fracasso's own participation in this 12-credit-hour travel-study program was funded through a scholarship from JMU's Project GO, a partnership between the University's Office of International Programs and the Institute of International Education. Project GO (Global Officer) is open to Reserve Officer Training Corps (ROTC) students across the country. 
In Tanzania, Fracasso did internships with non-governmental organizations, working on projects to boost female empowerment, build and repair clean water retrieval systems, design local waste management solutions and support Internet access and training. 
"I learned a lot more about foreign aid and economic development in so-called third-world nations, and the challenges of making sure this aid meets the needs of the people," says Fracasso, a member of the CoB's Student Advisory Council and president of JMU's chapter of Delta Sigma Pi. "A country like Tanzania faces multiple challenges linked to the ways it has been integrated into the global economy, particularly since the colonial era. International aid has had some major pros and cons in Tanzania."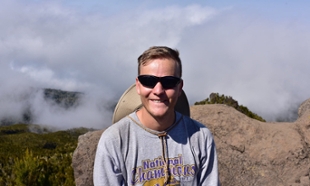 Fracasso's travels throughout the country allowed him to learn more about this from a wide variety of perspectives. "But I think the more we were there and the more I got familiar with people and their cultures, the more at home I felt. It was a beautiful place, and it was fun to learn to speak to people in Swahili." Swahili is a unifying language in Tanzania, since there are over 120 languages spoken in the country. 
Fracasso, who founded JMU's chapter of the Arnold Air Society and served as squadron commander, joined the military out of a desire to serve his country. But he also hopes to use his finance degree to assist fellow airmen in their personal financial planning.  
"I would like to assist in the financial planning of current and future military personnel to ensure positive transitions into civilian lives," Fracasso says. "I want to use my finance degree to assist military personnel  with using the GI Bill to pay for college, managing their private savings and securing  financial security for retirement. My goal is for every military personnel to be financially stable and prepared for retirement."
Published: Tuesday, September 27, 2016
Last Updated: Thursday, January 4, 2018