College of Business
Mentoring Student Researchers
---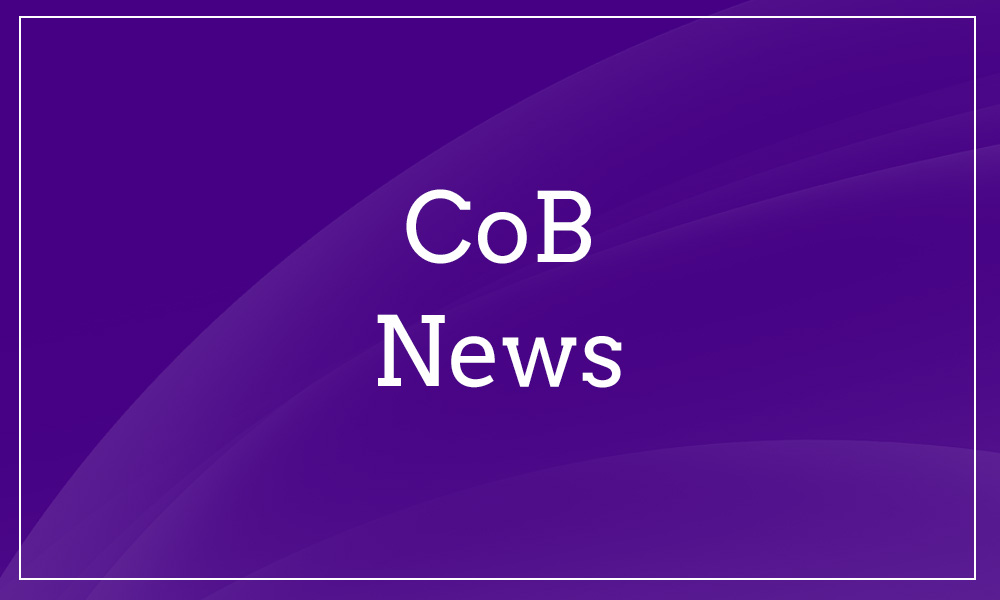 SUMMARY: The REU program gives students professional skills.
---
A rising junior marketing major, Jami Adler already has co-authored a published research paper in her field - even before taking her first marketing course at JMU. 
Adler is participating in the Research Experience for Undergraduates (REU) program, an initiative of the JMU College of Business (CoB) that gives students hands-on experience conducting high-level research with faculty mentors. Adler has worked alongside marketing professor Theresa Clarke since the fall of 2015 and will continue into the next academic year. 
Their first research project, in collaboration with a professor from another university, explored how celebrity chefs market themselves on Pinterest and other social media sites. Their findings recently were published in the International Journal of Hospitality Management. 
"It was really cool to see the paper go from zero to 100," says Adler, of Leesburg, Virginia, who is pursuing a minor in sports communication. 
Clarke enjoyed the experience of working with Adler so much that she took on two additional students to mentor through the REU program. During the summer, she holds weekly Skype meetings with the students, and they share work and ideas through Google docs. 
"This experience is a unique way to combine my love of teaching and mentoring, and my love of research," Clarke says. "It presents an opportunity to help students develop a greater appreciation for what professors are doing with research, and these students also will be one step ahead of their peers if they go to graduate school. But from a practitioner point of view, this experience has shown them the value of doing research before making decisions." 
REU students spend an average of 100 hours during the academic year and 200 hours during the summer working for the program, and they receive a stipend for their work. The students are expected to perform meaningful tasks that will boost their own research skills, such as data gathering, literature reviews, or writing and editing. For faculty, the REU program offers another way to connect with students.
Economics professor William Wood also participates as a faculty mentor with the REU program. His student, rising senior Devin Boehmer, has compiled and analyzed data for several research projects, including a study on the financial holdings of the U.S. Supreme Court justices. She also has taken the lead on a study that is examining statistical measures on the Web site, RateMyProfessors.com. 
"The biggest reward has been seeing Devin mature as a researcher while she's still an undergraduate," Wood says. "To see her develop judgment and persistence with ambiguous data has been a great experience." 
Adler has appreciated the close interaction with a professor and the opportunity to develop her research skills. She's even been able to apply some of the knowledge she gained through research about Pinterest to her summer internship in brand marketing for Hilton Worldwide. 
"I haven't been exposed to any marketing classes yet, but I'm now a leg up in the industry," Adler says. "But the biggest benefit I've gained from this experience is a well-balanced, personal and professional relationship with Dr. Clarke. She's been a great mentor to me in many ways. She's not only an extremely accomplished scholar - she's someone I can look up to and trust."
Published: Monday, August 1, 2016
Last Updated: Thursday, January 4, 2018