MyArena by Arena, LLC
---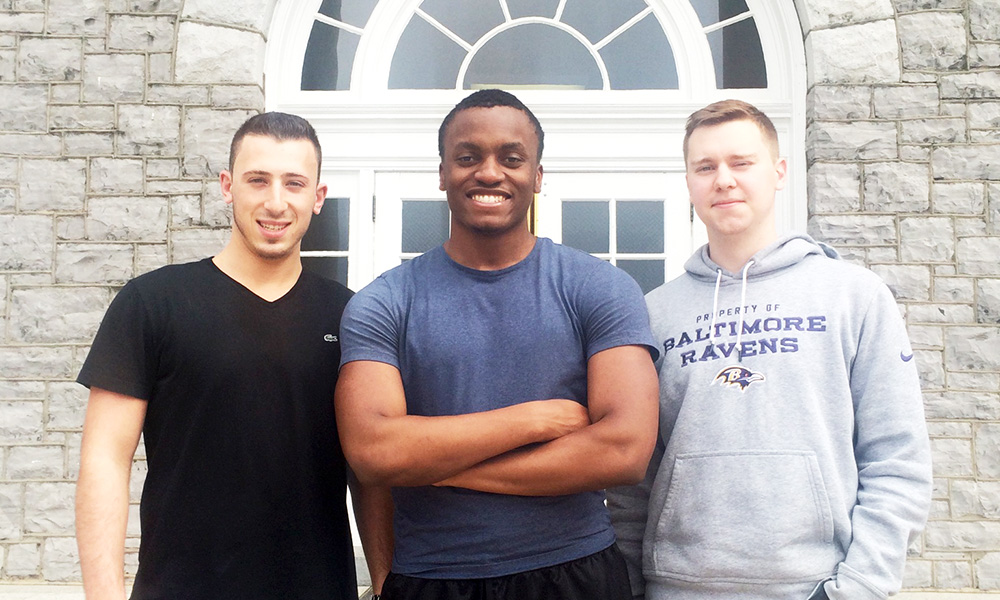 SUMMARY: Founder and CEO, Fabrice Mulumba (Computer Information Systems) founded MyArena, a social networking and recruiting platform for athletes.
---
Founder and CEO, Fabrice Mulumba, explains his inspiration and the company's journey:
"This [summer], Arena LLC is launching MyArena: the social networking and recruiting platform for athletes. I first got the idea to create MyArena while playing football as a walk-on for JMU last year. Over winter break I realized that the recruitment process isn't fair. For example, an athlete from a small town has a harder time getting recruited than an athlete from Fairfax, Virginia like me. There also [are] too many "sports politics" involved in the process. It is largely a game of which high school coach knows who, or which athlete can afford to attend camps hosted by college coaches. After the football season ended I decided to quit and start working on MyArena as an iOS app. Despite being a skilled mobile developer I eventually reached a plateau by the end of spring. I tried to work through the app more over the summer but I realized I needed help. I then decided to form a startup at the beginning of this school year. I had one of my CS professors, Professor Bowers, place an ad on the CS mailing list seeking more developers and I ended up recruiting two developers. One of the two eventually had to quit because of a job but the other developer, Chris, has been working with me this entire school year and got his graphic designer roommate to design our company logo. It was during this point that we shifted focus to developing MyArena as a website first. I also recruited my friend Brandon Meyers because of his business experience. Over winter break I met a very skilled high school developer, Nick Sarath, through a friend of mine. Nick is considered by us and himself as an intern due to his time constraints and the fact that he sees this as a learning experience and something to add to both his resume and college application next fall. Over winter break I also officially formed Arena LLC. I then set up the Facebook page, and Twitter page for Arena, LLC and also worked with Nick to get the landing page hosted at www.myarena.xyz."
"As a company whose product is a social networking service, we are using our social media pages and landing page to garner target market interest."
Like Arena LLC on Facebook and follow them on Twitter! 
Founder and CEO, Fabrice Mulumba, on his team:
Brandon Meyers (Accounting; left): "Brandon is the CFO and works with me on the startup financials. His business experience and resources are valuable assets to us. His money management skills will also assist in future scaling."
Fabrice Mulumba (Computer Information Systems; center): "Founder and CEO (Technically Managing Member of the LLC). I created the original MyArena prototype and, while not as active in web development, do create the data models for the MyArena platform. Having also created the original business model. I also manage the business end of the startup and work with Brandon on financials."
Chris Toms (Computer Science, '16; right): "Chris is the CTO and Lead Developer. The second I gave him a complete wireframe for MyArena he began to lead the development. He is also a more skilled programmer than I am and advises our high school intern Nick."
Published: Friday, May 27, 2016
Last Updated: Tuesday, January 17, 2017