News
FMA Visits New York
---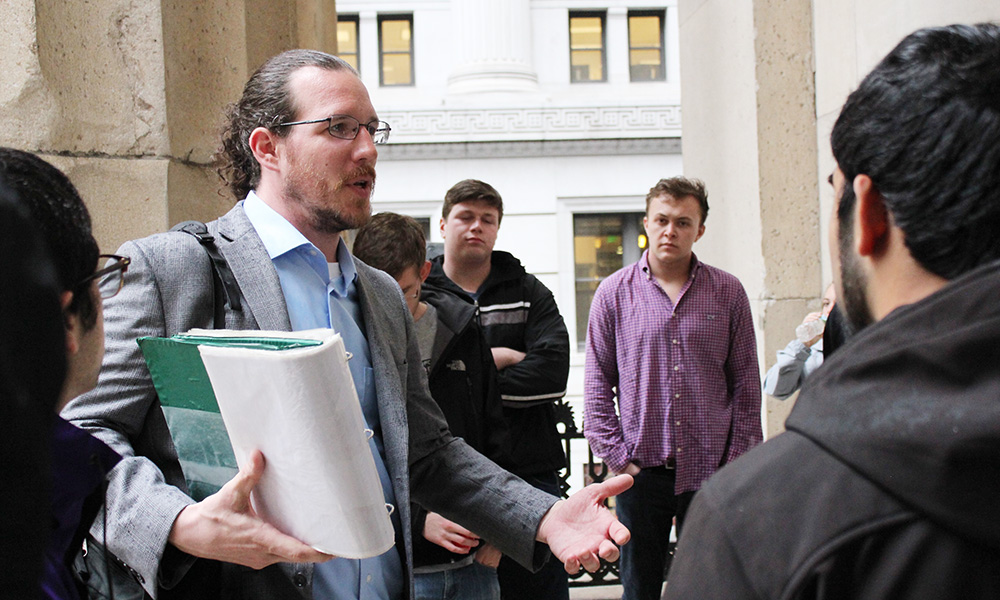 By Annamarie Nyirady
Fifteen students from James Madison University's (JMU) chapter of the Financial Management Association International (FMA) visited New York City (NYC) for a Wall Street Experience workshop on April 1-2. This inaugural trip was led by FMA Vice President Nick Walker and FMA Vice President of Finance Alex Hogge. Through this experience, the student chapter was given a chance to see the inner-workings of the NYC financial district.
The students participated in a capital markets simulation and a stock trading game. The capital markets simulation demonstrated over-the-counter broker deals which involved students quoting bid-ask prices, engaging in price discovery and conducting both active and passive trades. The stock trading game was designed to mimic the competition of the trading floor environment. Students were then given a tour by a former NASDAQ market maker and NYSE trader. According to Farshid Javar, a student on the trip,  the "NYSE trader taught basic concepts relevant to the industry and did an outstanding job explaining the 2007 Wall Street crisis."
FMA's mission includes enhancing the quality and relevance of education in finance, as well as providing opportunities for professional interaction between academics, practitioners and students. The trip provided hands-on experience to supplement classroom learning, as well as many networking opportunities. Funding for the trip was provided by the College of Business and FMA chapter fundraisers.
Published: Thursday, April 28, 2016
Last Updated: Thursday, January 4, 2018