News
CIS Student Receives Cybersecurity Diversity Scholarship
---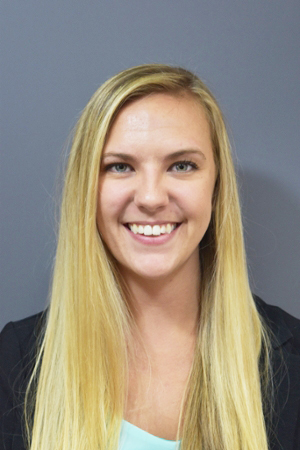 James Madison University (JMU) senior Lauren McClure has been awarded the Building Cybersecurity Diversity Scholarship from the Financial Services – Information Sharing and Analysis Center (FS-ISAC), the financial industry's leading resource for cyber and physical threat intelligence analysis. McClure is one of three students from the mid-Atlantic region to receive the award to explore the fields of cyber risk and security.
"Cybersecurity is about problem-solving--much like working puzzles--and I like the idea of searching for something that you don't even know is there," says McClure, a computer information systems (CIS) major from Yorktown, Va. "It's an interesting field that's always changing, so I'm interested in learning more."
McClure will receive a $5,000 educational scholarship plus an all-expenses-paid trip to FS-ISAC's Annual Summit, to be held in Miami, Fla. in May.  
While women represent more than one-half of the workforce, they are underrepresented in the fields of information technology (IT) and cybersecurity. The Building Cybersecurity Diversity Scholarship is one way that FS-ISAC is addressing the need to cultivate a more diverse workforce. During the Annual Summit, McClure will be matched with a mentor and after the conference, she and the other scholarship recipients will prepare a presentation for the FS-ISAC board and membership.
"Lauren is a good fit for the cybersecurity field because she's a good troubleshooter and a good problem solver," says Carey Cole, instructor of CIS and Business Analytics. "She's got good technical skills, as well as good interpersonal skills. She was a perfect fit for this opportunity."
McClure, who will begin working as an IT consultant for Protiviti in September, credits her professors with encouraging her interest in cybersecurity and providing opportunities for her to learn more about the field in the classroom and beyond. The FS-ISAC Conference will allow her to explore a variety of topics in the field of cybersecurity.
"For me, it's a personal goal to keep learning and to keep myself inspired," says McClure, who is planning trips to Ireland, Scotland and Mexico after graduation. "To have the opportunity to go to this conference at the end of college and to keep learning is exciting." 
Published: Monday, April 25, 2016
Last Updated: Thursday, January 4, 2018