College of Business
JMU's Paul Copley Receives Distinguished Educator Award
---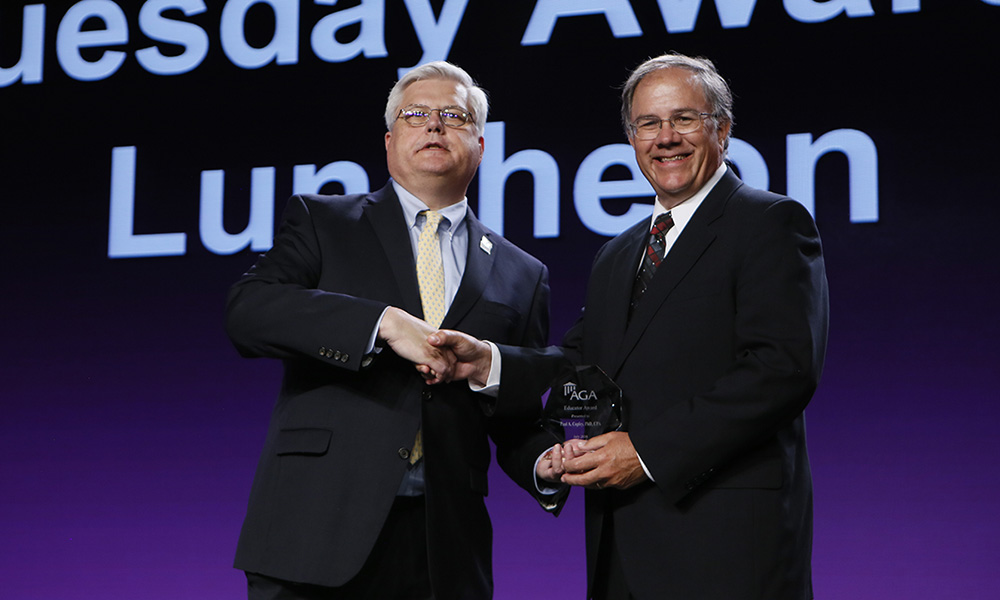 SUMMARY: College of Business accounting professor receives award from Association of Government Accountants.
---
Paul Copley, professor of accounting at James Madison University (JMU), has received the 2016 Educator Award from the Washington, D.C. chapter of the Association of Government Accountants. The award is given in recognition of Copley's significant contributions to the education and training of government financial managers.
Copley, who joined JMU's faculty in 2004, has authored six textbooks on governmental and not-for-profit accounting. He also has served as editor of Research in Governmental and Nonprofit Accounting, an academic journal publishing research on the reporting and auditing of governments and not-for-profit entities.
Named a Super CPA by Virginia Business Magazine in past years, Copley was instrumental in developing JMU's CPA Boot Camp, which prepares new graduates for taking the CPA exam. It has been extremely successful: The JMU Masters of Accounting class of 2015 graduates had the highest pass rate out of 78 programs, with more than 20 graduates sitting for the exam. This outcome marks the second time that JMU's program has had the highest pass rate, putting the College of Business ahead of distinguished business schools such as Wake Forest University, Baylor University, the University of Notre Dame, and Brigham Young University.
Professor Copley's recognition is well-deserved," says Tim Louwers, director of JMU's School of Accounting. "The School of Accounting faculty have always appreciated his dedication to student and faculty success at James Madison University over the past 12 years.  It is nice to see that the rest of the accounting world has noticed as well."
Published: Thursday, March 31, 2016
Last Updated: Thursday, January 4, 2018