News
The Professional Sales Club Hosts Internal Sales Competition
---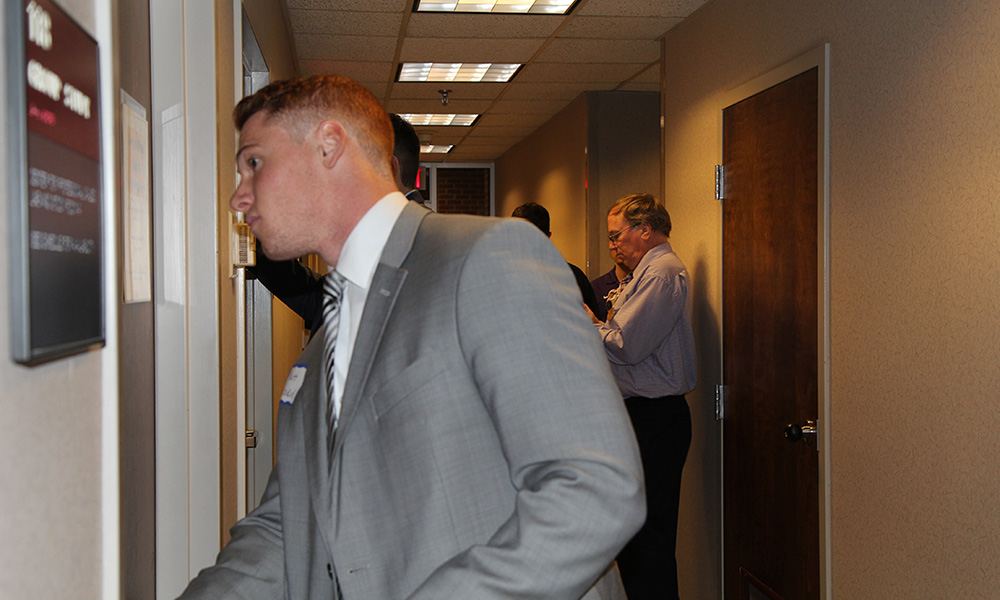 By Matthew D'Angelo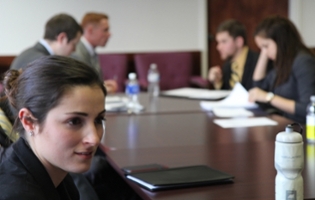 The Professional Sales Club at James Madison University's (JMU) College of Business (CoB) sponsored an internal sales competition this past week where 25 students from a variety of majors had the opportunity to participate in video recorded professional sales role plays with employers from different companies acting as buyers. Judges watched the role plays and scored the students on categories such as professional introduction, uncovering needs and closing. The judges represented companies like ADP, First Data, Vorsight, Old Dominion Realty, Sherwin Williams, SAP, AKLU, Gartner, TEK Systems, Tom James, Ricoh, Fastenal and Memory Blue.
Students and buyers were given a role play and the student was tasked with attempting to "close" the sale within the 10 minute time frame. Afterward, while the scores were being calculated, students and buyers had the opportunity to network in Chandler Hall providing employers and students an opportunity to learn more about each other.
The top six contestants will now travel to Atlanta, Ga. for the national sales competition. The following students were selected as the top competitors: Nicole Asaban, Kyle Barry, Kemp Bartlett, Meghan Niski, Milo Rubin and Chase Rustand. Examples of the role plays are available on the Center for Professional Sales Role Play Samples link.  
The sales competition is another example of how JMU CoB students are using experiential activities to prepare themselves to make the difference.
Published: Monday, February 22, 2016
Last Updated: Thursday, January 4, 2018