News
Making the Difference: JMU's InfoSec MBA Program Achieves National Recognition
---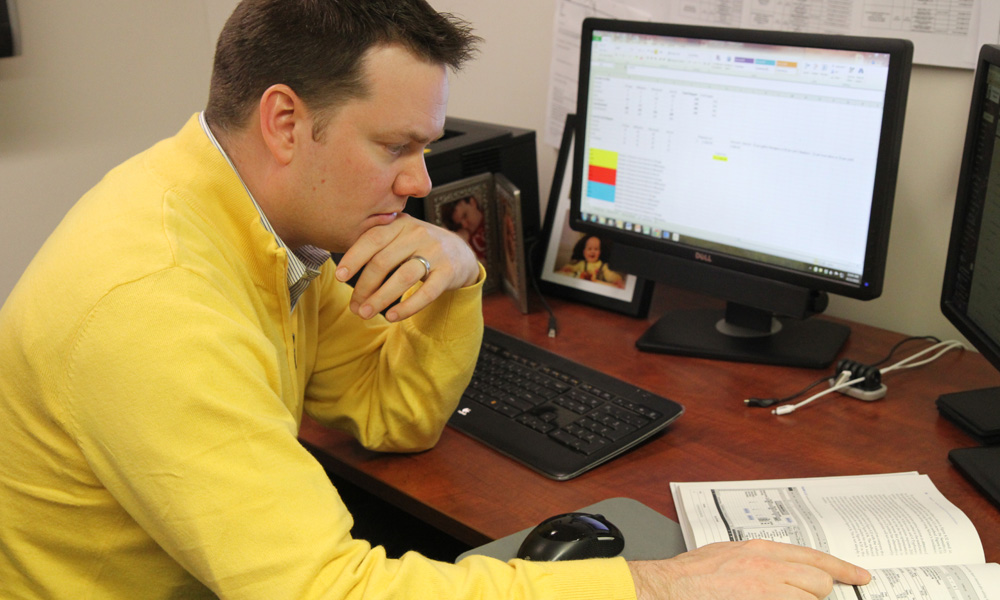 James Madison University's Information Security (InfoSec) MBA is Virginia's leading online MBA program, according to the latest rankings from U.S. News & World Reports.
The 2016 edition of the publication's Best Online Programs ranks JMU's InfoSec MBA at 28 nationally—higher than any other program in the Commonwealth. The program ranks in the top 10 for student engagement, coming in eighth for that category.
"We are honored and excited to be ranked once again among the best MBA programs in the country," says Matthew A. Rutherford, director of JMU's MBA Programs. "The quality of interaction between our group of highly dedicated faculty and our talented students is one of the greatest strengths of our program. Our MBA program uses a blended approach of both face-to-face and online class sessions, and this creates a level of faculty engagement with students that feels more like a traditional MBA program."
The JMU College of Business, including the online MBA programs, are accredited by the Association to Advance Collegiate Schools of Business—a credential achieved by only the top five percent of business programs worldwide.
 "The faculty who teach in our InfoSec MBA program provide a cutting edge educational experience for our students," says Mary Gowan, dean of the College of Business. "They take their extensive knowledge and skills and apply them in a synchronous format that engages our students in the learning process with the professors and with each other. Doing so is quite an accomplishment in an online environment."
The 2016 Best Online MBA Programs ranking evaluates schools based solely on data related to their distance education MBA programs. In the past, U.S. News had combined MBA programs and all other online business master's degree programs for a single ranking. Non-MBA business degrees, in areas such as finance, marketing and management, have been assessed separately by U.S. News for a different ranking.
The scoring for this year's ranking places strong emphasis on student engagement, admissions selectivity and peer reputation. The overall ranking for each program is based on the following five categories:
Student Engagement (28 percent) 
Admissions Selectivity (25 percent)
Peer Reputation (25 percent) 
Faculty Credentials and Training (11 percent)
Student Services and Technology (11 percent)
A full explanation of the methodology used in this year's ranking can be viewed here.
This is the fifth year U.S. News has numerically ranked online degree programs. Seven disciplines at the master's degree level have been ranked: MBA, computer information technology, criminal justice, education, engineering, business (non-MBA programs) and nursing. Additionally, U.S. News has ranked online bachelor's degree programs, combining data from all undergraduate-level disciplines.
Published: Tuesday, February 9, 2016
Last Updated: Tuesday, April 17, 2018