News
Valley Scholars Explore Entrepreneurship and CIS
---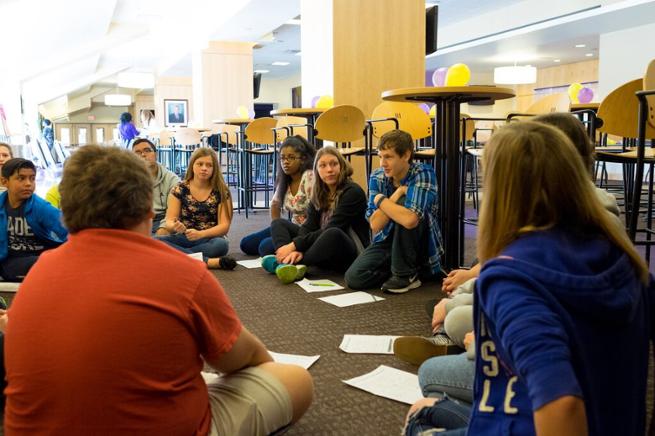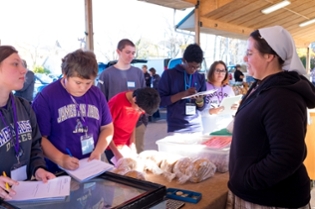 The Center for Entrepreneurship and the College of Business (CoB) recently hosted an annual Valley Scholars event where students had the opportunity to participate in engaging activities that focused on building teamwork, forming new skills and fostering a desire to learn.
James Madison University's (JMU) Valley Scholars program "provides outreach activities to first generation middle and high school students, engaging them in educational enrichment activities designed to increase awareness and access to institutions of higher education." Through Valley Scholars, the university helps prepare them for college and provides full scholarships to those students who continue their participation through high school and are accepted into the university. The annual events held at JMU are intended to inspire the students to ask questions, to be innovative and to encourage them to pursue careers doing what they love.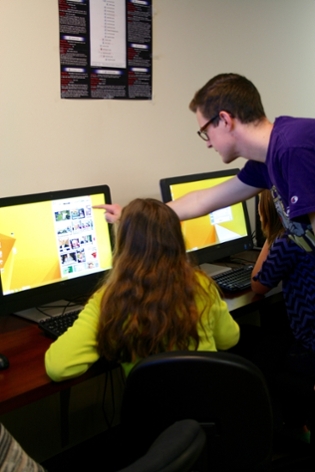 This is the second year the Valley Scholars program has been in place, and on November 3 around 70 students arrived on campus eager to participate. The students are separated into two groups—8th and 9th graders—and then each group participated in different activities around campus. The 8th grade Valley Scholars partook in the Experiencing Entrepreneurship activity at the ICE House held by the Center for Entrepreneurship. Students got a first-hand look at entrepreneurship through a trip to the local Harrisonburg Farmers' Market where they interviewed the vendors about their businesses and the various challenges small businesses face. The Scholars then used innovative thinking and team brainstorming to present their problem and solution for a particular small business.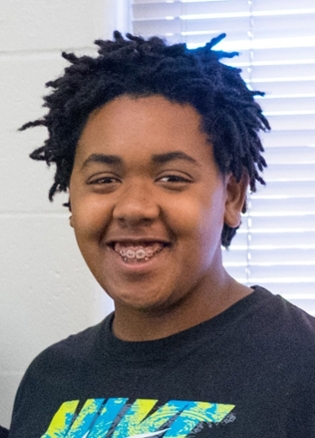 As the newest group of 8th grade Valley Scholars worked at the ICE House, the 9th graders participated in CyberDay where they took part in activities geared towards teaching them more about computer information systems. The JMU student volunteers led engaging, hands-on sessions where the Valley Scholars learned about safe web browsing, steganography and how to create mobile phone applications. CoB professor Dr. Thomas Dillon believes the Valley Scholar program "opens students' eyes to careers they may never have considered before."
Valley Scholar Nigel Stewart, a 9th grader from Waynesboro High School was excited to head back to JMU as his second year as a Valley Scholar. He said he looked forward to "gaining new experiences and learning about new topics" through his visits to JMU and participation in the Valley Scholars program. 
Published: Wednesday, November 11, 2015
Last Updated: Thursday, October 20, 2016