News
Progressive Dinner Inspires Students
---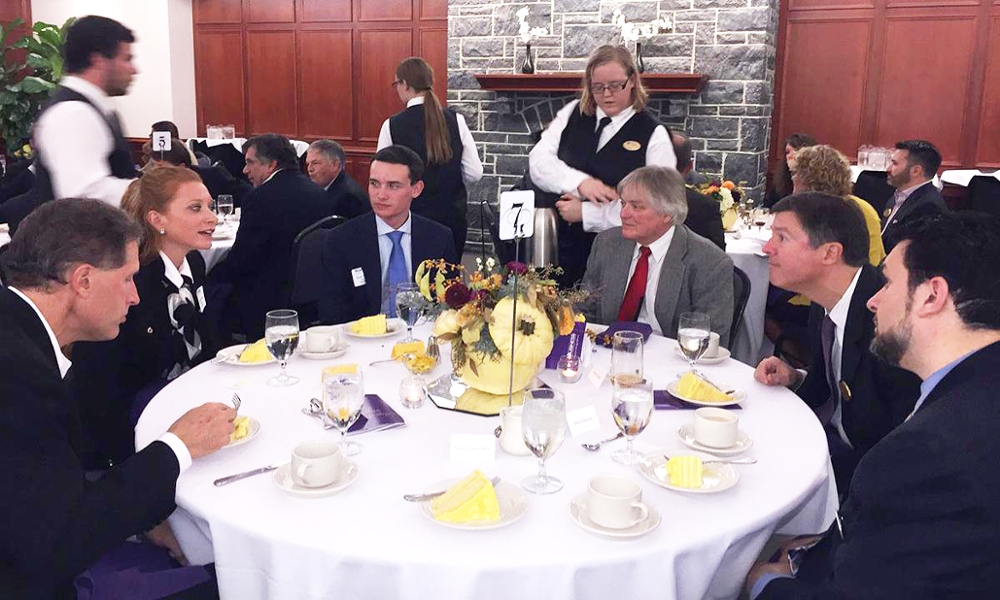 College of Business (CoB) Student Advisory Council members and select student leaders were given the opportunity to practice networking skills and learn more about the CoB Board of Advisors during homecoming week at a progressive dinner.
Students rotated amongst the tables with each course which granted ample opportunity for them to meet each individual board member. According to Alfred Guillen-Escobari, an international business major, the dinner provided a venue to not only network but also to share stories about their CoB course and club experiences.
"It was inspiring," said Escobari. "The College of Business is preparing me to be successful by providing opportunities to practice communicating with high level executives."
The dinner was enjoyed by the Board of Advisors as well, who had the chance to hear valuable input from the students. Besides being delicious, the dinner fostered the sense of community and engagement between students, board members and alumni that already exists in the College of Business. 
Published: Tuesday, November 10, 2015
Last Updated: Thursday, October 20, 2016