News
AIS Takes Third at AIS Student Chapter Leadership Conference
---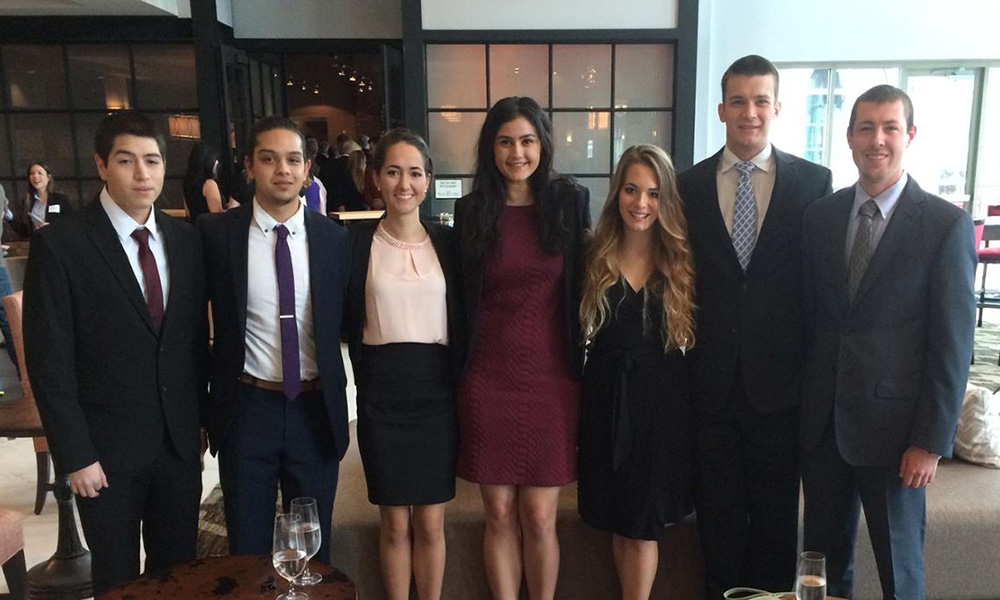 Last year, the College of Business and the Computer Information Systems department developed a student chapter of the Association of Information Systems (AIS). The chapter has four goals that they attempt to achieve every year including building relationships with companies, attending the AIS Conference, holding professional development activities, and hosting fundraising events. In their first year competing at the conference, JMU's chapter of AIS placed third against strong teams from Brigham Young University and the University of Alabama.
Besides hosting several company representatives, professional development sessions, and community service activities, the JMU chapter of AIS has recently gone to the AIS Student Chapter Leadership Conference on April 9-11 in Tuscaloosa, Ala. Throughout the weekend, the seven student representatives from JMU got to see presentations from multiple companies, like PWC, Wal-Mart, Microsoft and CTS. The presentations topics ranged from chapter improvement, ideation, job searching, and marketing oneself in an interview; AIS Student President Hailey Fleming described the conference as "incredible" and mentioned that she wished she would have been able to go to the conference sooner than her senior year.
"It was a whole other level," said AIS member Nick Caccese. "It felt like AIS wanted you to be there. They were very welcoming."
The students also participated in a competition where they had to develop a security policy for an imaginary company called InvestCo; the student team placed third out of the top five schools competing. AIS also gave the JMU chapter of AIS a travel stipend of $2,500 that they could use to travel to the conference.
Previously, JMU had a student chapter of the Association of Information Technology Professionals (AITP), but after making the transition to AIS the members feel like they gaining more valuable experiences through AIS.
"I think [AIS] received us well," said faculty advisor Dr. Jeffrey May. "[AIS] seems like the perfect fit for JMU."
Starting in the fall semester, senior Kyle Walker will be taking over as Student President; he plans to take the JMU chapter of AIS to the conference again and hopefully take home first in the competition. 
Published: Friday, May 8, 2015
Last Updated: Monday, September 19, 2016