News
CIS Professor Susan Kruck's Paper Named the Best at IACIS Conference
---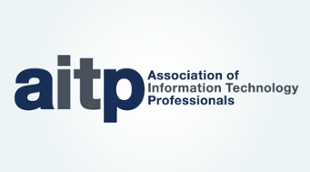 CIS professor Dr. Susan Kruck won the International Association of Computer Information Systems (IACIS) Best Conference Pedagogy Paper Award for paper entitled Does Personality Play a Role in Computer Information Systems Course Performance.
Kruck collaborated on the paper with her colleagues on the Board of Directors for the Education Special Interest Group Association of Information Technology Professionals' (AITP).  The paper shows evidence of five years of research in the classroom trying to discover whether or not personality types affect student's success in CIS courses. Using the Myers-Briggs Type Indicator (MTBI), with four dichotomies (bipolar dimensions where each pole represents an opposite preference) that are Extraversion – Introversion, Sensing – Intuition, Thinking – Feeling and Judging – Perceiving, Kruck found that there was a significant relationship between the grade and the T-F index score and also there was a significant relationship between the grade and the J-P score.
Kruck and her colleagues were presented the Best Paper Award at the IACIS Conference during the first week of October in Las Vegas, Nevada. Their paper was published in the Volume 15, Issue II, of the Issues in Information Systems journal.
To read the full article, go to http://bit.ly/ZZh1iy. 
Published: Monday, October 20, 2014
Last Updated: Tuesday, November 8, 2016