News
Daniel Marzolf ('18) wins research recognition
---
Daniel Marzolf ('18) won the 2017 Undergraduate Poster Award at the 61st Annual Meeting of the Biophysical Society in New Orleans, LA. Roughly 50 undergraduate students from across the country participated in the competition and Daniel was one of only three students recognized with an award. Daniel is a biophysical chemistry major whose research focuses on how porphyrin molecules interact with proteins. This work important for understanding how to engineer biological energy sources.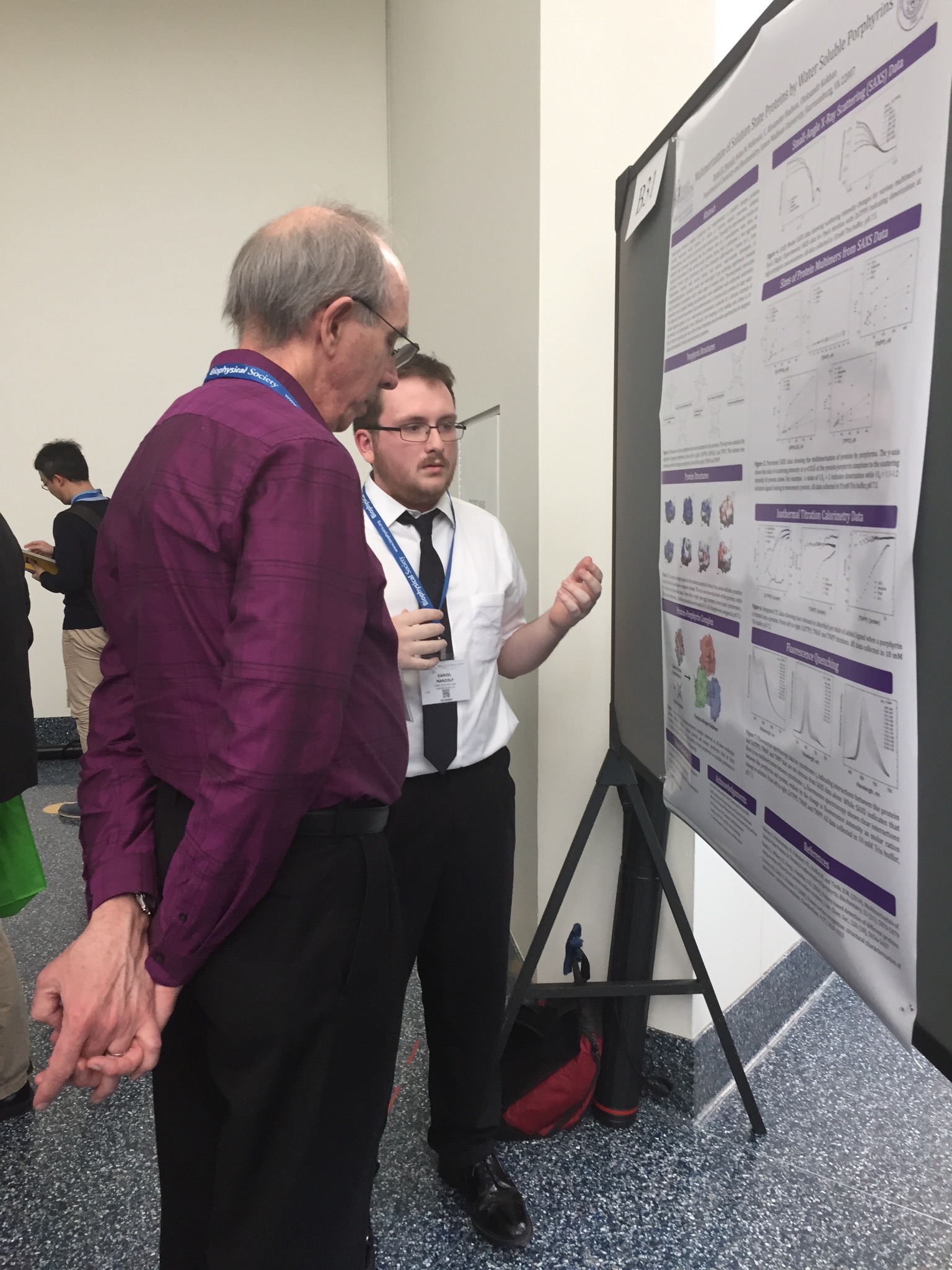 The Biophysical Society is an organization founded with the mission to develop and disseminate knowledge in the field of biophysics, a discipline that uses physics and mathematics to study biological systems. The annual meeting has ~7000 attendees from all across the globe and is the largest gathering of biophysicists in the world.
Congratulations Daniel!
Published: Thursday, February 23, 2017
Last Updated: Wednesday, July 12, 2017