News
Social work hosts homecoming open house
---
By: Sara Banton
Creative Services Student Writer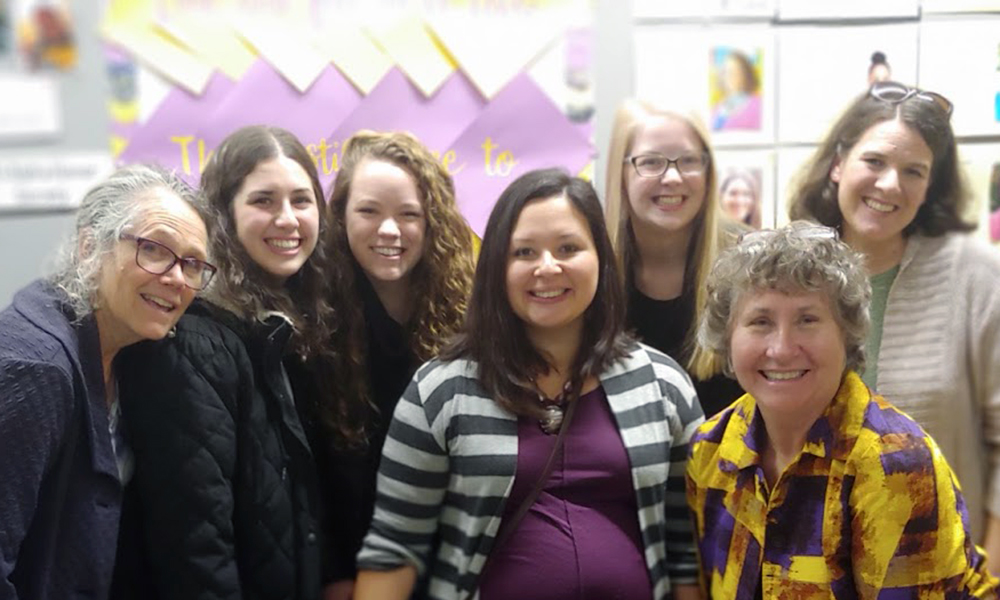 For the second year, the social work department opened its doors for alumni to tour the new facilities and classrooms and spend time catching up with former and current classmates and professors during homecoming weekend. The attendees included both recent graduates as well as long-term alumni.
"Some of the alumni may not have had any of the faculty that are currently here, so I think it's fun for them to see what it's like now and to see how we're keeping up with the times with all of the changes in the practice and to hear about the great things happening here," Lisa McGuire, head of the social work department, said. "I think it makes them feel very proud of being a graduate of our program."
For most alumni, the Health and Behavioral Studies (HBS) building didn't exist when they attended. Now hosting the social work department, facilities for the major look very different from what some remember. McGuire said that the alumni were very impressed with the new building.
At the open house, alumni shared their career paths and stories.
Eleanor Brown ('66) was part of the first graduating class to receive a social work degree from JMU. While she was unable to attend the open house in person, she sent an email detailing her history at JMU and her career path after graduation.
"[The social work major] was then a combination of courses from psychology, sociology, health and home economics," she wrote. After getting married, she and her husband both sought careers in social work. "When we settled in Elizabethtown that summer, there was only one other MSSW in town, working for the school system. This was a constant reminder of how new the profession was and how underappreciated it was by many other professionals."
Brown notes later in her email that she and her husband both found social work to be a rewarding life choice. McGuire reflects on Brown sharing her story with the alumni, even though she couldn't be in attendance, as very gratifying.
"I always love it when people are willing to take the time and to reach out and to hear from someone how their life has been impacted positively by this program and how they've gone on to do wonderful things with their degree," McGuire said.
At the open house, alumni not only saw recent changes, but were introduced to upcoming changes within the department as well. Prior to the open house, the Social Work Advisory Group held its annual meeting and discussed two upcoming projects for the social work department: the process of creating a social work master's program and the introduction of a Remote Area Medical (RAM) clinic in Harrisonburg, headed by social work professor Laura Hunt Trull.
The open house provided an opportunity for social work alumni to not only return to campus, but share their experiences, catch up with former classmates and see changes. "It's nice that we're able to do this little opportunity," McGuire said. "We're a small program, but I think that for the alumni that have come, it's been really meaningful for them."
Published: Wednesday, December 5, 2018
Last Updated: Thursday, December 6, 2018