News
#CHBSChats with Grace Cuevas
Read more about Grace's social work field placement and hopes of becoming a Fulbright Scholar
---
Series produced by: Morgan Bond
Creative Services Social Media Assistant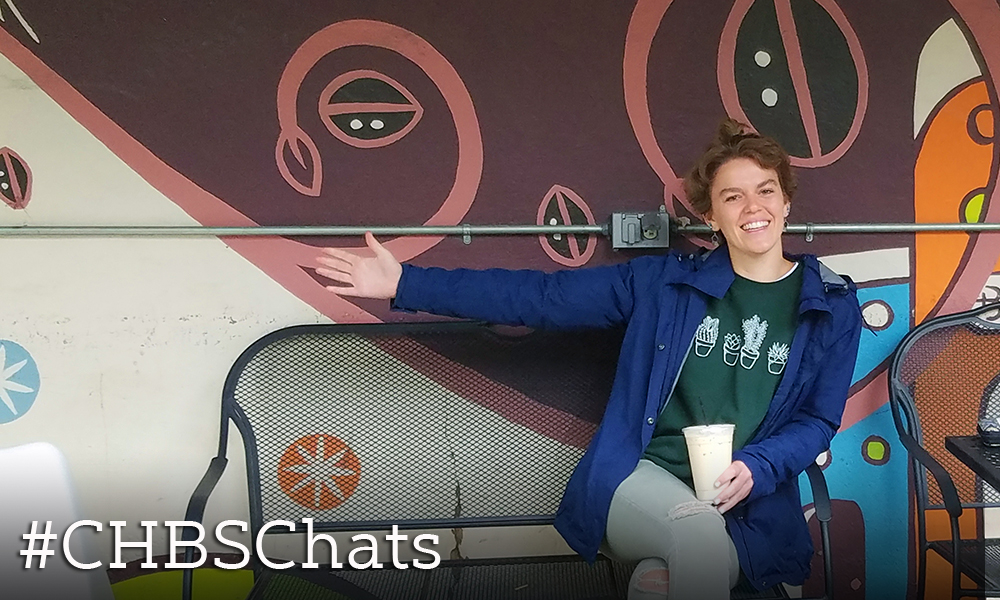 What attracted you to the social work major?
My awareness of the way an individual's circumstance and resources can dictate their life led me to social work. I received such a great education prior to college, so I thought in coming to college that it would be irresponsible of me not to use the opportunities and privilege that I was granted to create more equitable situations for others.
What are some unique opportunities you have experienced in your major?
I've had so many wonderful opportunities to interact with the surrounding community. Some experiences include time spent volunteering in homeless shelters, senior living communities, and elementary schools. The social work major encourages students to look beyond what JMU has to offer, and for students to pop that JMU bubble and truly integrate themselves into the community where they will likely spend at least 4 years of their life.

The most unique experience I have been a part of an undergraduate social work student has been my involvement with Gemeinshcaft Home. This is my third semester helping to facilitate songwriting workshops for the men and it is always a major highlight of my week!
Can you tell us about your field placement that you are in right now?
I am with the Youth Services Division of IIHHS here at JMU! I help teach middle school sexual health education curriculum with the Teen Pregnancy Prevention Program; tutor two elementary-age students for the Shenandoah Valley Migrant Education Program; assist the Reading Road Show-Gus Bus in their afterschool program at Stone Spring Elementary, as well as help to facilitate group for the Teen Outreach Program.
What are the most rewarding parts of your field placement?
James Madison University has given me so much by way of classroom skills and knowledge, so to be able to have practical application that gives back to the surrounding area is wonderful. I love building relationships with people. Knowing that I am truly coming to understand the community that I am a part of is incredible.
You're applying for the Fulbright Program. Tell us about the program and what you hope to experience if selected.
Yes, I did apply to the Fulbright Program! I am hoping to be extended the opportunity to teach English in Mexico through the Fulbright ETA Grant. I think that any time you can put yourself in a situation where you're not the expert is really valuable. I'm hoping that it will be a humbling experience for myself, as well as a growth experience. As I have progressed throughout the major I have realized a passion for group facilitation and educating, so I think this is a perfect opportunity to further practice those skills.
What are your plans for a career in social work after graduation?
Right after graduation, from December to June, I will be working for IIHHS as a Recruitment Specialist for the Virginia Personal Responsibility Education Innovative Strategies (VPREIS) program! After that ends I am not quite sure what I will be doing...I truly cannot narrow down my focus! I have recently discovered an interest in school social work, and have loved my work with offender populations/re-entry, so I think work with at-risk youth in juvenile detention centers or alternative schools would be ideal. Eventually, I hope to move to a border state and do work with immigrant populations at detention centers.
Just for fun...
Favorite place to eat in Harrisonburg?
Wow, this is definitely the hardest question to answer! I am a MEGA foodie…but if I have to narrow it down to one I would say Clementine Cafe.

Last good movie you saw?
The 2015 remake of Heidi!

Favorite junk food?
Takis Fuego

Favorite hobby?
Yoga!
Published: Tuesday, November 27, 2018
Last Updated: Tuesday, November 27, 2018