News
JMU nurses win 40 under 40 awards
---
By: Shannon Shevlin
Creative Services Student Writer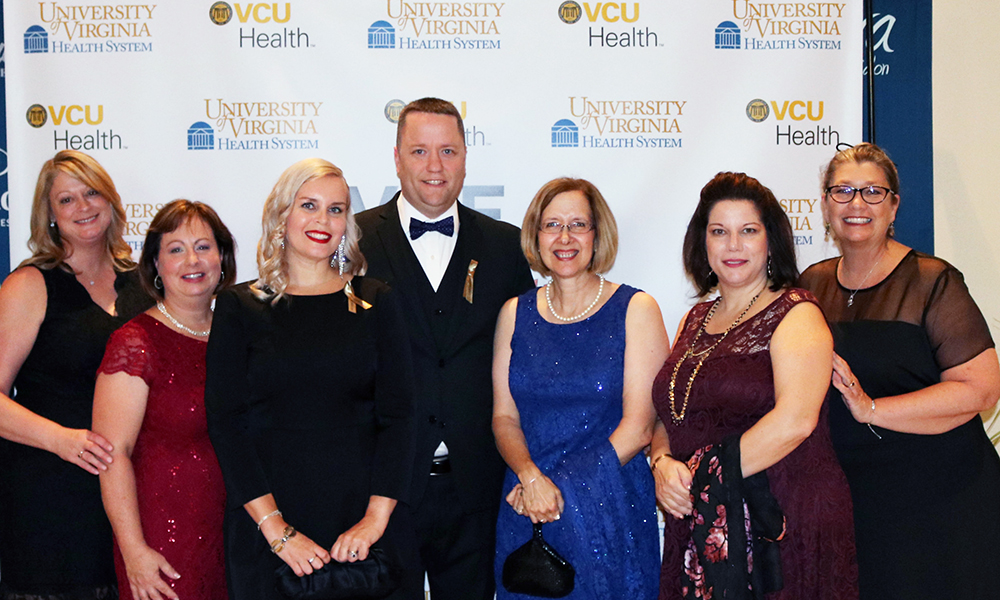 Protecting, promoting and improving health through quality care is every nurse's mission – and today's generation of nurses is ready to tackle this challenge. Through action and initiative, young nurses in Virginia apply this mission in everyday duties while leading advancement in the field. Two exceptional young nurse leaders, JMU professor Joe Tacy and RN-to-BSN graduate Ava Speciale, were recognized by the Virginia Nurses Foundation's (VNF) 40 under 40 award initiative for their outstanding leadership, professional practice and community impact.  
Originally from Huttonsville, West Virginia, professor Joe Tacy has been a servant-leader in the Harrisonburg community since coming to JMU in 2013.  In his current role as associate director of undergraduate programs for the School of Nursing (SON), Tacy is responsible for planning, supporting, implementing and evaluating JMU's nursing program. He brings years of experience, profound expertise and infectious positivity to his 40 under 40 award recognition. Tacy's inspiring leadership and service – both inside and beyond the classroom – made him an ideal candidate for the 40 under 40 award.
While this is Tacy's last year of eligibility before his 40th birthday, his achievements in the nursing field are impressive for his young age. Tacy holds a Ph.D. in Nursing from the University of Texas at Tyler and an M.S.N. from JMU. He is passionate about nursing education and care in rural communities, actively working to expand access to and improve quality of services. Tacy recently contributed to the acquisition of a $2.7 million grant for the Undergraduate Primary Care and Rural Education (UPCARE) project, a community-based nursing education program designed to address nursing shortages in underserved areas. UPCARE strives to increase the number of nurses in rural primary-care, mental health and substance abuse clinics while integrating rural health issues into existing nursing program curricula as they are often overlooked.
Students consistently report that Tacy is an excellent professor, and that his multifaceted approach challenges them to engage in discussion and service. One of his former students, Ava Speciale, attributes her leadership competencies and career preparedness to Tacy's guidance, which helped her also earn a VNF 40 under 40 award in 2018. 
Speciale knew she wanted to be a nurse when she was 17 years old and her grandmother was diagnosed with cancer. In caring for her grandmother, Speciale found she had the drive and heart to be a compassionate, effective and impactful nurse. After earning her associate's degree in 2006 from a local community college, Speciale spent 8 years as a trauma nurse in Atlantic City, New Jersey. Speciale then earned her B.S.N. from JMU in 2017 and is currently a nursing supervisor for the University of Virginia Health System. In her role at UVA, Speciale is responsible for overseeing staff and patient care, as well as activities like risk management, emergency management and patient relations.
A driven and energetic 35-year-old, Speciale is recognized with a 40 under 40 award for her achievements in raising awareness of workplace violence and efforts to end nurse abuse. Since April 2018, Speciale has served on the American Nurses Association's #EndNurseAbuse professional issues panel and collaborated with steering committee members to identify the barriers for effective reporting of violent and abusive incidents. In her role as a situational awareness and violent events (SAVE) prevention workgroup member, Speciale addresses mitigation, preparedness and response efforts regarding violence and abuse nurses endure on the job. She is passionate about improving safety for nurses, patients and hospital staff, reminding others how powerful education and incident reporting can be.
Speciale and Tacy both advise young nurses to explore their interests and pursue what makes them feel inspired. Speciale articulated, "There is so much you can do with nursing and I hope future nurses know they should never settle," she added, "Just because one aspect of nursing isn't a good fit, doesn't mean you won't excel in another. There is something out there for everyone." Both encourage all nurses to remember the value of lifelong learning. Tacy said, "We live in a dynamic world and healthcare is always changing. You will grow in any career path you choose, but you have to be willing to learn and keep an open mind," he added, "Even when it can be stressful and overwhelming, remember how rewarding your career can be and that your talents truly make a difference."
Published: Monday, November 5, 2018
Last Updated: Tuesday, November 6, 2018