News
Dietetics graduate continues studies in Campus Recreation
---
By: Brittany Bell
Creative Services Student Writer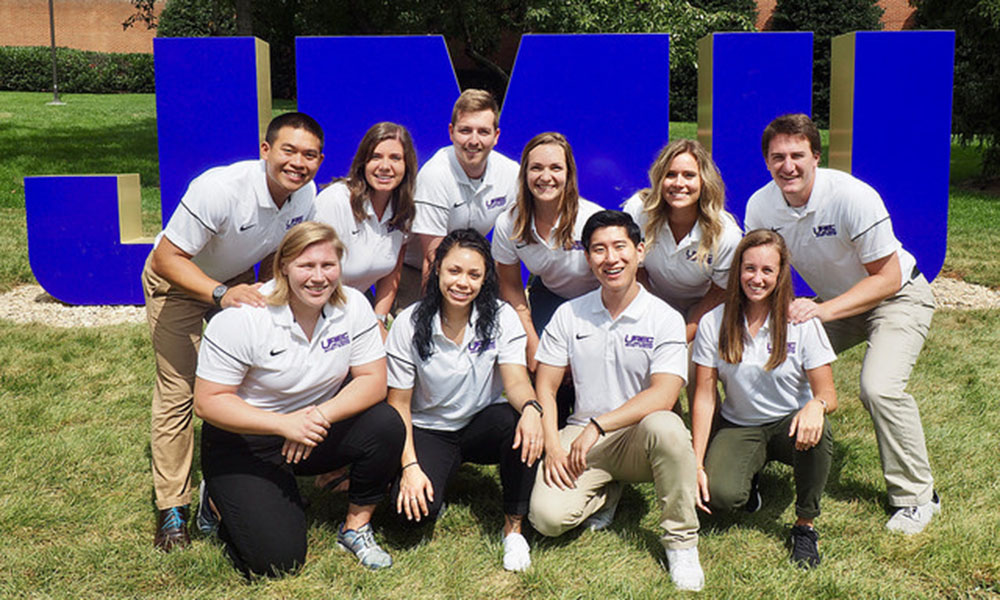 After Brian Tran ('17) obtained a bachelor's degree in dietetics and nutritional sciences, he decided to pursue a Master of Science degree in sport and recreation leadership with a focus on campus recreation. His ultimate goal is to merge his interests in healthy eating and fitness to bring more nutrition education into recreation facilities.
Tran has always been interested in fitness, and it was through his passion for exercise that he decided to pursue studies in nutrition. "I was very obese during my childhood and through middle school, and through my journey of losing weight and having to cook for myself, it taught me that nutrition plays a bigger part in your health than exercise does; that's why I chose the nutrition route instead of focusing on physical activity," said Tran.
During his undergraduate years, Tran worked as a wellness instructor at James Madison University's recreation center (UREC), teaching a variety of classes related to nutrition. After graduation, he went to California State Polytechnic University for a year-long dietetic internship where he realized his future career path. "When I was out in California doing my traditional dietitian training, I realized that the setting I wanted to do my work in wasn't going to be in a hospital," said Tran. "I knew that as soon as I finished up my clinical rotation, I wanted to work with a more athletic population."
When he returned to JMU for his graduate studies, Tran chose the master's degree in campus recreation so that he could pursue his goals. Tran is now a UREC graduate assistant for fitness and group exercise. He wants to mold his graduate assistantship by incorporating his dietetics background with his new focus on fitness and recreation to create a new and unique experience.
Tran has followed an uncommon path; first studying the science of dietetics, but then following it up with campus recreation for graduate studies. According to Tran, the dietetics and campus recreation programs correlate nicely. While dietetics focuses on finding clear answers for researched topics, campus recreation is more team-oriented with more qualitative work.
"The dietetics program taught me how to be detail-oriented and break things down analytically," said Tran. "What this master's program is doing is making me think about how to work with people and how to accommodate other ideas and views, and I think the intersection of them both is a beautiful thing."
Most campus recreation centers don't have a registered dietitian, and Tran is looking to change that. He is UREC's first and only registered dietician. His personal mission is to create more jobs for dietitians in the campus recreation field by advocating for more nutrition programs in campus recreation facilities.
To accomplish this, Tran plans to share his ideas with NIRSA: Leaders in Campus Recreation and eventually make his way to the Food and Nutrition Conference Expo (FNCE). He wants to present his research on the ability of dietitians to branch out into campus recreation and how to build nutrition programs that target what students want to learn.
Tran plans to graduate in May of 2020, and hopes to get a job as an assistant director for fitness and wellness at a large recreation center. Tran eventually would like to become the director of a campus recreation facility or lead campus dining in a university setting. With Tran's decision to merge the fields of dietetics and campus recreation, he will be creating his own path towards a future career.
"The opportunities for dietitians to branch out into other professions is at an all-time high," said Tran. "I urge all young dietitians to follow what they truly love, and if what they love is not in the normal setting, then they need to find a way to integrate their nutrition knowledge into whatever they want to practice."
Published: Tuesday, October 16, 2018
Last Updated: Tuesday, October 16, 2018