News
Kinesiology students published in journal
---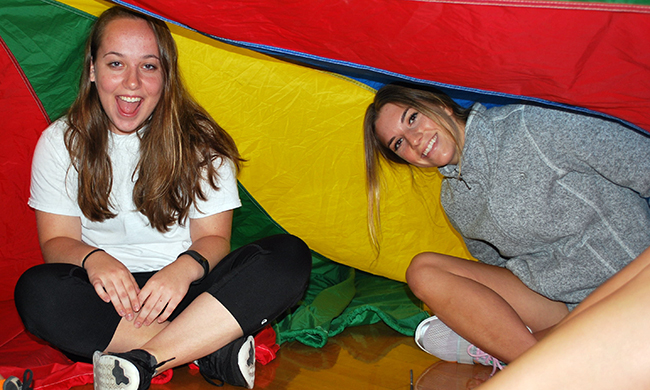 2018 graduates Erin Ruddy (M.A.T) and Heather Hanks (M.A.T.), along with professor Cathy McKay, were published in the spring issue of the Virginia Association for Health, Physical Activity, and Dance (VAHPERD) journal.
Ruddy's article was titled Mindfulness Matters: Implementing Mindfulness Strategies and Practices in Physical Education. The article discusses the importance of learning mindfulness and reflection practices as part of a physical education program. These skills help students deal with the stress brought on by academic and social demands.  Read her full article.
Hanks' arricle was titled Six Easy Breezy Apps for Amateurs: An Easy to Follow Guide for Integrating Apps into your Physical and Health Education Program. It covered the variety of phone-based apps that can be integrated into physicial and health education. Read her full article.
Congratulations to both Erin and Heather!
Published: Thursday, June 21, 2018
Last Updated: Thursday, June 21, 2018